Looking for tips and tricks to effectively run your school events? In this Ultimate Guide to Running School Events you'll learn everything from creating event calendars for the school year all the way through to the post-event wrap up.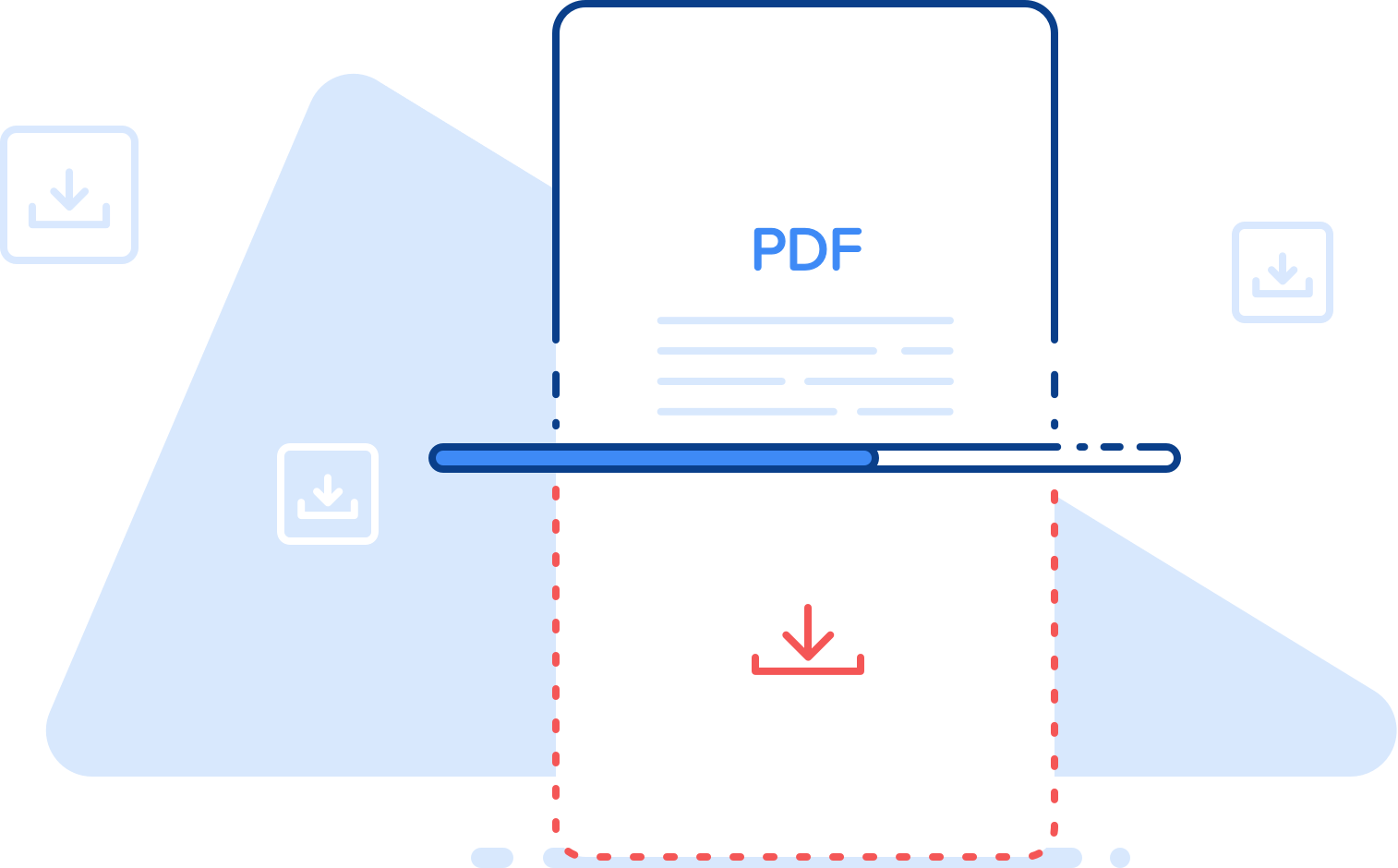 Need to print it?
Complete the form to download your copy of The Ultimate Guide to Running School Events. Print it, annotate it, highlight it— just get into it!
Download your copy
Why are school events important?
According to Bizzabo's 2019 Event Marketing Report, 41% of marketers believe that events are the single most effective marketing channel. That's right — even more effective than digital advertising, email marketing, or content marketing! As an effective lead nurturing activity, events are a great way to engage prospective families and strengthen relationships with your existing school community.
Planning school events is something that you want to get right, and achieving that involves a little bit of strategy and a lot of planning. In this guide, we'll break down all of the elements that are involved in running successful school events. From scheduling and organizing to marketing and managing, we've got you covered.
Creating an effective events calendar
Just like a social or content calendar, it's important to have an events calendar in place for your school year. Planning and brainstorming your school events for the entire year might seem like a huge undertaking at first, but trust us, it's well worth the effort.
Creating a diverse portfolio of events can help to drive interest, strengthen school communities, and leverage pre-existing competitive advantages to nudge prospective families toward enrolling their children at your school. When deciding on the types of events to include, it's important to take a moment to think about all of the different stakeholders within your school. A balanced mix of events for current students, prospective families, alumni, and staff needs to be considered.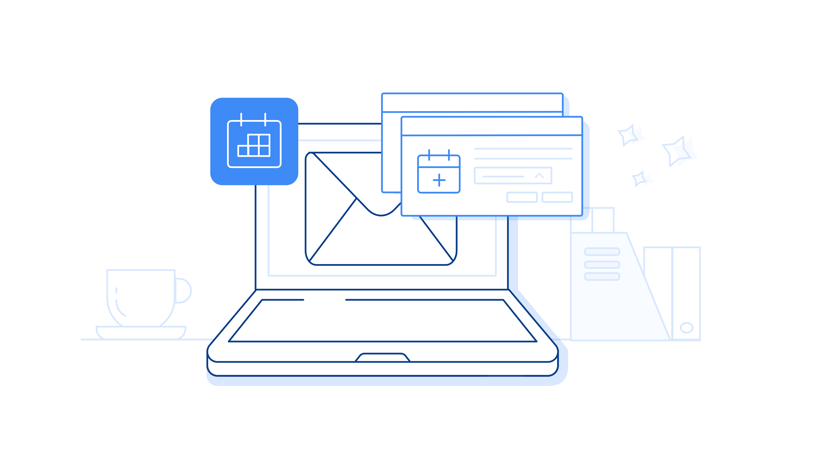 Scheduling event dates
To get started, set aside dates for any annual recurring events in your calendar. An example of these events might include; open days, inaugural masses, swimming carnivals, athletics carnivals, and graduation ceremonies, just to name a few. However, it's important to keep in mind that if you're looking to host an on-campus open day, it might be best to host your event on a weekend when more families can attend. Remember, when selecting an event date, it's always a good idea to have a backup, just in case the first one doesn't work with your yearly event calendar.
Once you've allocated dates for your recurring events you can start to research new event ideas to fill your calendar. Some engaging event ideas include; celebrating awareness days, student showcase events for extracurricular departments, interactive Q&A sessions, information nights, and networking events that involve families and staff.
Now that you have a base schedule for the year, you should make this calendar accessible to prospective and current families. You can host this event calendar on your school website and on your school app.
Kickstart your event planning
With a jam-packed events calendar comes careful and tedious planning. Depending on the size and scale of your events, it's best to allow a lead time of around four to six months to plan for each event. This time frame allows you to comfortably organize your event, without the stress of securing suppliers or staff at the last minute.
Virtual vs in-person events
With the current climate of the events industry, it's clear that virtual events have become a popular alternative to in-person events. There's no question that both event types can be effective for schools, but it's important to keep in mind that they require different planning, marketing, and organizational techniques. We'll dive into some techniques for managing both and how you can easily switch between the two if required below.
Choosing your event KPIS
Before you even begin to plan your event, you'll need to set measurable KPIs to plan and measure your event success. In most cases, breaking even on your budget will be a top priority, but there are other measures of success that you'll also want to consider that'll help to shape your event.
Make sure that you're communicating your KPIs to your team and any other stakeholders that may be involved in the event planning process. This will ensure that everyone is working toward the same goals and will help to avoid any miscommunications with resources and budget. When it comes to setting goals, they should always be SMART: specific, measurable, achievable, realistic, and timely.
Some examples of event SMART goals include:
Attendance
This could be a physical attendance number or a goal for a particular individual to attend, such as a local council member
or media.
To have 200 attendees at the Term 2 school open day
To have 1 council member attend the academic excellence night to present an award
Event satisfaction
You want your attendees to walk away from the event satisfied and happy with their experience. You can measure attendee satisfaction for different areas of your event with a post-event survey. Areas can include check-in processes, food and beverage catering, overall experience, and customer service.
Score 7 or higher for your overall experience on your event satisfaction survey
Money raised
If you're organizing a fundraising event an easy KPI to measure is money raised. You can set a reasonable financial goal as a hard figure. Once you have this number work backward to figure out exactly how many raffle tickets need to be sold to achieve this number.
To raise $10,000 at the event for a selected charity
Enrollments
School open days often require a higher budget, so you must be seeing a return on investment from these larger events. An example of an enrollments KPI would be:
To capture 40 new leads that have been checked-in through

Funnel.
Setting your event budget
An event budget allows you to plan for how large or small you can make your event but don't be discouraged if your event budget is smaller than you were expecting – you can make any budget work with creative problem-solving! If you don't know where to start, you can either refer back to past events or research the different elements that your event needs. This will require you to reach out to vendors for a quote for food and beverage catering, equipment hire, and merchandise costs. It's best practice to get at least three different quotes so that you can compare prices and ensure that you are getting the best and fairest price.
Once you've set a budget for the event, it's best to create a spreadsheet where you can keep track of all of your costs. You can also use event management software like Aventri that provide you with budgeting templates. A template will help you track expenses and split the budget accordingly into smaller sections. You should be regularly updating your budget spreadsheet to make sure you're not missing any expenses and are documenting all costs. This will also make it easier for you at the end of the event to ensure that you've sent all invoices to accounts and that all stakeholders have been paid.
Choosing a venue for your event
Before you choose a venue you need to consider your event type, the number of attendees, whether you need a permit, and required equipment and infrastructure. The best place to start is your school campus! Your school grounds likely have some great spaces, and the best part is that the venue hire will be free of charge. If your school grounds can't accommodate your event size or requirements, we recommend researching local venues, performing art centers, or convention centers.
Virtual event platforms
If you're organizing a virtual event you'll need to use a platform that attendees can easily access. Several different digital platforms can be used to host online events, but it's no secret that Zoom and Youtube Live are among the most popular.
Zoom is an easy-to-use, remote conferencing service that allows users to host video webinars, online conferences, and meetings. As a result of the pandemics, Zoom has become a platform that is used widely around the world as many have adapted to online technologies. The basic zoom webinar licensing allows you to have one host, multiple co-hosts, and up to 100 attendees.
Youtube Live, on the other hand, offers a similar service where you can live stream videos through one Youtube link. The platform allows for unlimited attendees to attend and participate in your online event. It also has a great live Q&A functionality that helps you to engage with your audience throughout the virtual event. Here at Digistorm, we use both platforms depending on the event type and size.
Sourcing event vendors
Your school events are often used as a way to make a good impression on prospective or current families at your school. Vendors can take your event to the next level and create an enjoyable experience for attendees. If you're unfamiliar with the term event vendors, they're any third party company or individual that provides goods or services for your event.
This may be event catering, audio-visual equipment, decorator, or transportation. It's best to book your vendors at least two to three months out from your event date. Another stakeholder that may be involved in your event includes guest speakers. Once you know the layout of your event, book your guest speakers as soon as possible to ensure they're not double-booked. Some examples of the guest speakers that you can leverage at your events are alumni, current students, industry thought leaders or even a key member of staff.
A great way to increase brand awareness is to organize school merchandise that you can use at your event. Merchandise and marketing materials should be ordered at least two to three months before your event. This will give you plenty of time to choose the product, receive it, make any changes if necessary, and confirm that you are happy with the product.
Here are just some merchandise ideas you might like to consider for your event:
Branded pens, notepads, or lanyards
School branded tote bags
Reusable coffee keep cups
Rostering staff and volunteers
Staff and volunteers are the backbones of your event. Without their helping hands, it's difficult to successfully run and manage an event. Reach out to your staff and students to ask for volunteers roughly a month in advance. This provides enough time for your volunteers to make space in their calendars for your event. If you recruit volunteers any earlier than this time frame it may be hard for them to commit to the date as it's too far in the future.
If you plan on asking students to volunteer, we recommend implementing some volunteer management strategies to ensure that they are aware of their role in the event. This might include: communicating role requirements, providing shift information, and prepping them with any questions or knowledge that they might need to know for the event.
How to market your event
To encourage attendance and spread the word about your event, you need to create targeted and personalized communications. Before you start scheduling and organizing the event communications you need to consider your marketing budget.
Usually, your marketing budget is included in your overall event budget and will be the amount that is left over after all of your other expenses are accounted for. Once you have an amount dedicated to marketing, you can figure out which inbound marketing channels will work best for your event. There are plenty of free ways that you can promote your event across channels, so don't get disheartened if you have limited money for your marketing.
Pick your communication channels
Here at Digistorm, we're big fans of inbound marketing. Inbound marketing is a strategy that schools can use to attract, engage, and delight their current and prospective families, through mainly digital techniques. Schools can execute the inbound methodology by using a combination of social media, email marketing, a school app, and your school website as communication platforms for your event. Let's take a closer look at these channels.
School website
Your school website is the perfect place to host all of your event-related information for families and students to access. To start, you should have a landing page on your website where families can access information and registration forms for all upcoming events. Each event should have it's own landing page where event information such as the location, cost of tickets, detailed agenda, guest speakers, and date and time of the event should be hosted.
Using the form builder feature on Digistorm websites, you can also create customized registration forms that will be embedded on your school website. Within the forms, you can also create personalized fields that families can fill out and submit. This registration information can then be added and managed on lead timelines in a school CRM, like Digistorm Funnel.
Email marketing
If you're hosting a private event that's "invite-only," email marketing is the best channel to invite contacts from a targeted list. To create personalized and targeted emails you should send your emails to select segments of your database. Why only a segment? Research shows that marketers who use segmentation report a 760% increase in email revenue, not to mention that a specific and targeted email is more likely to encourage your database to register for your event. To send an invite to a segment of your database you can use a CRM. The great thing about a school CRM is that you can use different lead filters to easily segment and send personalized emails.
Email communication should be used for the initial event invitation, the week leading up to your event, the day of the event, and finally, for your post-event wrap-up. This continued communication will help you to nurture your event audience through the entire process.
For your pre-event registration communication, you should start sending invitations around three to four weeks before your event, to ensure that attendees can put aside enough time in their schedule to attend. Your email copy should be direct, provide all key details, and include a strong CTA button that directs recipients to a registration form on your school website.
If your registration numbers are looking a little low, don't hesitate to send a second event invitation two weeks out from your event as a reminder to register. Likewise, in the final week of the event, you can do a final push with a third email to drive registration numbers.
Set up an email to be sent to all of your registered contacts on the day before your event. This email should include the event start time, location, parking details, and what they need to bring. If you're hosting a virtual event you should send a reminder email the afternoon before the event and then an email on the morning of the event. This email should include a link to your streaming platform as well as for instructions on
how to access the event. Your post-event communication should include a wrap up of the event as well as a link to your recording email.
This email process can be streamlined by using automations in our CRM, Funnel. Users can create Automations that can be triggered by event registrations, forms, lead filters, pipeline stages or communications. For example, you can create an automation that'll send an event invite to a filtered list of leads and if a lead doesn't register for the event after the first invite, they will continue through the automation to receive the second event invite.
Social media
If your event is geared towards capturing a wider audience, social media channels are your go-to. You should promote your event across social media before, during, and after the event with organic or paid posts. Organic posts will have a lower reach, but are free and easy to use, whereas paid posts for platforms such as Instagram, LinkedIn, and Facebook can be effective for boosting your posts to advertise your event outside of your school community. You can boost posts from as little as $10, and target people based on demographics, location, and interests. Both options are effective, and it's best to make a decision based on your event type and targeted audience.
Social media event pages
A common way to distribute and promote your event is to create an event page on social media channels, such as LinkedIn and Facebook. This is a great way to push your event to a feed of potential attendees that you may not otherwise be able to reach.
Facebook Event page
You can create a Facebook event page in your News Feed by clicking on the events button in the left menu and clicking on "Create New Event." From here you can choose if you want your event page to be private or public. If you want to invite a specific list of Facebook accounts to your event, set it to private, whereas if you want to reach a wider audience, choose public. Next, you can add your event details including the date, time, and location of the event. If you need to make any changes to the Facebook event at a later time, your Facebook followers will be instantly notified of any updates. This makes it easy to notify attendees and removes the need for your school staff to email every registered attendee with the update.
LinkedIn Event page
LinkedIn offers a similar feature, where you can create an event, set an agenda, and invite individuals on a Linkedin business page.
To create the new event, go to your school's Linkedin profile, and find the 'Events' button located on the left-hand side. From here a form will pop up where you can add your event details, your school logo, set your event to private or public, and invite attendees. If you've created a form on your Digistorm School website, you can also link out to your landing page. This will encourage users to visit your school website to register for the event.
School apps
Last but not least, you can utilize the calendar module on your Digistorm school App to promote your upcoming events. Your integrated events calendar allows you to showcase all of your upcoming school events in one place. You can also send push notifications and alerts to promote individual events so that families don't miss the event in their calendar and are nudged to click into the app and register for the event.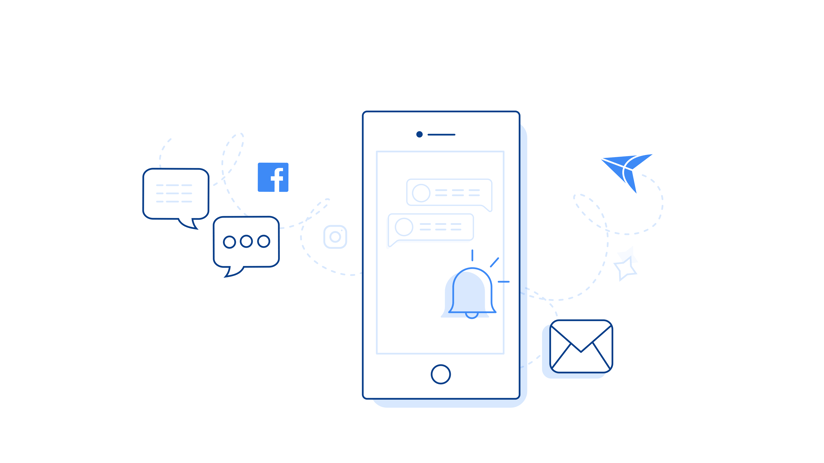 How to cope with event change
So, you've picked your event type, booked in your vendors, and chosen your communication channels, but what do you do if you experience a sudden change that will affect your event? Event change can be as big as canceling your event due to a pandemic or wet weather, to a guest speaker pulling out at the last minute. You may experience these changes in the months, weeks, and even on the day of the event. The important thing to note is that you need to be able to make fast and appropriate decisions, no matter how big or small the change is.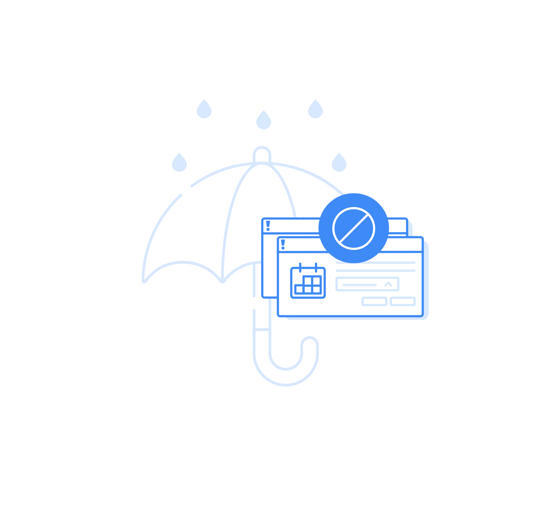 Contingency plans
One of the most important elements that are required to be a strategic event planner, is to have a quality contingency plan. Of course, you can't plan for every event change under the sun, but you can be prepared in certain areas. For example, you should always create a wet weather plan for all of your outdoor events. This wet weather plan should list every supplier and vendor that you're using for your event and their cancellation policy. This will ensure that you're prepared for potential cancellation costs and that you're aware of how much notice you need to give each company for a wet weather cancellation.
Shifting to a virtual event
Research shows that 97%of event marketers believe we will see more hybrid events in 2021. This means we could see events being delivered as a mix of online and in person events. As a result of the COVID-19 pandemic and social distancing restrictions, we saw many schools turn to online events as a way to continue to connect with their communities. With an abundance of free online event platforms, such as Zoom and Youtube Live, it's easy to make the switch from an in-person event to a virtual event. A few things that you need to consider along the way include:
What kind of event types will work online?
How can you make your online event engaging?
How will you postpone or cancel an event if required?
Virtual event types
Schools and virtual events don't immediately come to mind as the ideal pair, however, many school-related events can be run just as effectively online as they are in-person. An example of some virtual events you can run online could be open days, seminars, staff professional development, and parent-teacher conferences.

Running engaging online events
When you remove the in-person element of an event, there's a high chance that you'll see a drop in engagement and attendance among attendees. Why? Well, one of the key reasons why in-person school events succeed is because attendees can interact with staff and teachers, ask questions on the spot, and experience your school campus first hand. It's difficult to replicate all of this over a screen, but through creativity and enthusiasm, you can create an engaging online experience for your event attendees.
Anybody can jump in front of a camera and talk to different points, but what really takes an event from informative to engaging?
We recommend implementing the following into your next Zoom webinar:
An aesthetic background for speakers
Concise but informative supporting slide decks
A range of different speakers
On-brand supporting graphics
Q&A segments throughout and at the end of your event
High-quality camera, microphone, and recording equipment
If you're planning on involving guest speakers in your virtual event, it's a good idea to set up one or two practices on the streaming platform before the day. This will allow them to feel comfortable and prepared in front of the camera.
Showcasing your school online
Another way to engage your audience online is to create a school campus tour experience. Popular techniques that we've seen schools using are culture videos and 360° virtual tours paired with Zoom follow up meetings. A 360° tour is exactly what it sounds like, a 360 degree walk-through that you can access in the comfort of your own home on a laptop or mobile device.
There are companies that'll take care of this entire process for you when they come onto your campus complete scans, edit them, and then send the final version back to your school usually within a two-week turnaround time. You can then host the virtual tour on your school website or enrollments page.
A school promotional video is a combination of footage that showcases your school culture and grounds. Of course, high-quality equipment and special effects can enhance a video, but when creating these kinds of videos it's important to create a video strategy. A video strategy for a school virtual tour should include a purpose, an audience, and a goal. This will allow you to have an idea of who and what you're making the video tour for.
An example of three SMART goals that you can use for a promotional video include:
To increase website traffic by 20% by the end of
the school year
To gain 60 new YouTube subscribers every 6 months
To increase lead generation from social media posts by 10% by the end of the year

How to postpone your event
We understand that in certain circumstances events have to be canceled or postponed — there's just no getting around it. We know how difficult it can be to deliver disappointing news to excited attendees, but there are some best practice tips for delivering this news, which we will guide you through.
Choose a new date
First things first, you'll need to pick a new date for your event. It can be difficult to know when the best time is to reschedule, so if it's a large-scale event, a safe bet is to reschedule to 12 months from the original date. This allows for enough time for you to reschedule suppliers, catering, and to rebook the venue if necessary. It also allows for attendees to check their calendar and schedule the event back in with enough time. To choose a new date, you can run through your school calendar with your team and select a new date for the event that doesn't clash with any pre-existing events or important dates in the next year.
Carefully construct your communication plan
Communicating the postponement of your event is an important step that needs to be executed correctly to help avoid too much frustration or disappointment amongst attendees. If you communicate the postponement in an appropriate and timely manner it can demonstrate your school's honesty and ability to respond to unexpected change.
Here's what you need to include within your communication:
An apology and simple explanation for the cancellation
A refund request option if fees have been paid to attend
New date and venue details
Contact information for further questions
Start your communication by extending your apologies for the event change. Your wording should be sympathetic, clear, and concise with the necessary information such as the reason for the event change and information about the new date and venue. If your event was ticketed, you'll need to offer attendees a few options for their tickets. It's best to offer your attendees a full refund, a credit, or a guaranteed ticket to the postponed date. Be sure to include how attendees can request a full refund and the date they need to request it by.
You also need to include the new event date and any venue changes if necessary. Provide your attendees with contact information for any further questions and a link to any upcoming online events or webinars that may be related. Of course, you'll also need to be prepared for an influx of questions and have the resources readily available to reply and communicate to your attendees.
Alert registrants of the postponement
To ensure that all attendees are informed of the event change, you should select a few key communication channels such as email, social media, and push notifications on a school app. Your first point of communication should be email, as it's likely to reach the largest number of attendees. In case the email gets lost in attendees' inboxes, it's essential to also communicate your postponement via other platforms that were also used to promote the event, this might include: LinkedIn events, Facebook events, Eventbrite, or your school website.
If you posted the event in the calendar module of your Digistorm school app, we recommend sending a notice with a push notification communicating the event change. This will help to fill any potential communication gaps that may arise and allows for families to jump into the app at any time to immediately view this.

One week before your event date
As you get closer to your event day, it's easy to relax, but you need to remember that this is the most crucial time leading up to the event. A strategic event planner will use the final week to:
Contact and confirm all suppliers with shift times and equipment that they are bringing
Prep all of your volunteers with their jobs for the event
Check the weather report if it's an outdoor venue
Finalize the packing of any gift bags or marketing materials
Update all parties with the final registration numbers
Send your attendees a last-minute email outlining everything they need to know for the day
You can also create event management documents that will help the day run a lot smoother. This can include an event site map, run order, contact lists, contingency plan, risk management documents, and post-event evaluation forms.
An event site map is an overview map of your event venue that can help attendees orientate themselves before and on the day. This map should include important areas such as toilets, exits, information desk, first aid, and water fountains.
Your event run order is a step by step breakdown of the day from the time you arrive on-site to the event pack down. You can break each task into the time it'll take to complete, the description of the task, and who will be performing it. This will make your job a lot easier on the day as you can quickly see who is allocated to what job.
Event contact lists are essential documents for your event management preparation. As we know events usually involve several stakeholders and sometimes these stakeholders may arrive late or not show up at all. Create a contact list with every stakeholder and staff member's full name, email address, and phone number.
You'll likely experience unpredictable changes in the months, weeks, and even days leading up to your event. To help mitigate changes you can create a contingency plan that looks at different options for things such as wet weather changes, suppliers, or staff canceling, or having to move your event online.
Depending on your venue it may be a requirement to fill out risk management documents before the day of your event. These documents cover any potential risks that may arise on the day of your event from physical hazards to electrical faults. Even if your venue doesn't require a health and safety overview it's a good idea to do a walk-through of your venue the morning on to identify any areas that could cause harm or risks to attendees.
To help you evaluate your KPIs and receive feedback you should create event evaluation forms that you can hand out at your event or send out in an email to your attendees after the event. Using a few or all of these documents will help you be prepared and organized on the day of the event.
On the day before your event, you should send one final communication to your attendees, to nudge them to attend on the day and provide them with any important details. You can use your school CRM, to send email reminders to all of the registered attendees. In this reminder, you should include the time, the location with a map if necessary, and check-in instructions. You can also utilize a school app to send a push notification reminder the day before the event.
Managing your event on the day
In-person event management
So, you've made it to your event day, congratulations! A lot of hard work and preparation has gone into making your event day a success, but you can't switch off just yet. You'll need to make sure that you're managing your event from the start of the day to the final pack down and to do this effectively you'll need to have a few processes in place. To start, make sure that your event planning documents are easily accessible whether that's printed out in a folder or on a laptop that you'll have with you for the day.
Your event day will likely start with your vendors and stakeholders arriving on site. Check your vendors in, provide them with a site map of the venue, and take them to the area where they'll be setting up. Once your stakeholders are checked in, your attendees are next!
The check-in process can be a challenging start to your event as you'll have multiple people arriving and attempting to check-in at the same time. If your attendees have received check-in details before event day, it's going to make your life a whole lot easier! You'll want your onsite check-in to have direction and flow to avoid long lines and queues.
To do this you should create an area with one to two tables and two staff that are assisting the check-in. To streamline your registration desk you can use a school CRM, such as Funnel, to manage your attendees. When your attendees arrive at the desk, you can check them in under the events functionality in Funnel. Here you'll be able to see who checked in and attended the event out of your registered attendees, without having to sort through multiple spreadsheets after the event. You can then easily send a follow-up email to individuals that checked in with Funnel.
After your check-in process is complete and your event has commenced, it's your job to monitor vendors and assess whether any suppliers, speakers, staff, or attendees require assistance. If you do run into any problems on the day, try to address the situation as quickly as possible without drawing too much attention to the situation.
Once your event has concluded, you'll need to supervise the pack down process with vendors, staff, and volunteers. You'll need to ensure that the venue is clean, the equipment has been packed down appropriately and all vendors have exited the venue and are taking home all of their own equipment.
Virtual event management
Organizing virtual events requires a different style of event management. You may find that you need less time to prepare, but it requires extensive management in different areas. By now, your school has likely experienced some technical difficulties, from a zoom call freezing mid-session to audio or wifi connectivity issues. It's often difficult to avoid these issues, but there are a few things you can do to reduce the risk of having a tech breakdown mid-event. Here are a few tips and tricks to help your next virtual event run smoothly.
Invite your attendees to register for your virtual event two to three weeks before the event date.
Regularly check your emails for registration or event questions from attendees.
Choose the platform that you're going to use to host
your virtual event. Regularly check in with your event speakers and update them with event details and changes along the way.
Schedule one to two practice sessions with all of the event stakeholders, so that they feel comfortable and prepared with the platform.
It may also be worth investing in a new camera and recording equipment to help enhance your video production level. If you need some advice on what you need to get started, take a look at our interview with our expert Content Creator. On the day of the event, you should allocate one staff member to be on the lookout for any technological issues. If you experience any issues during the event, stay calm and work quickly but effectively to resolve the issue. You'll also need to allocate a question moderator from your school staff. The moderator's main job is to manage and monitor the live chat on your streaming platform by interacting with the attendees and answering any questions.
If you're using Zoom for your virtual event, we've found an effective and easy way to manage multiple attendees, and that's Zoom Breakout rooms. Breakout sessions allow you to seamlessly split your attendees into smaller rooms from the main meeting. This is great, for virtual open days or information sessions, where you plan to have multiple guest speakers, group discussions, or virtual activities. If you have a high number of registrations and are worried about having to split all of your attendees into different rooms, we recommend adding a slide to your presentation that lists out all of the different breakout rooms and their correlating number.
For example:
Breakout Room 1: Lila B, student wellbeing for new students
Breakout Room 2: Chris D, supporting your child with social development
Breakout Room 3: Fiona L, parent engagement in children's learning
The host can then ask each attendee to nominate which breakout room they'd like to be placed into by adding it to their Zoom display name so they can be allocated accordingly. The guest speaker in each room can have a slide deck on each defined topic, they can also pitch questions to the group to facilitate conversation between the smaller sessions.
Creating event content on the day
School events are a goldmine for content opportunities, so it's important that you are leveraging event content across your marketing channels on your event day. It's easy to be occupied at the event, but don't forget to capture photo and video content that you can store and use for later.
Creating photo content opportunities
You may have heard of fear of missing out, otherwise known as FOMO. You can create fomo at your events by encouraging attendees to showcase their experience on social media. Attendees may initially be reluctant to post a photo at your event, so there are a few things you can do to encourage them to snap and share.
Activations and photo opportunities are a fun way to incorporate your school's branding and encourage attendees to share photos from the event, which also creates user-generated content! A balloon arch, arbor or backdrop branded in your school colors is a photo opportunity that attendees will gravitate towards. You can position these at the entrance, exit or oval of your school grounds, to reach the largest amount of traffic flow.
If you're looking for something that attendees can take home, branded merchandise can be a great way to keep your school top of mind (just make sure your merch is useful and eco-friendly). Everyone is either a tea or coffee lover, why not think about your designing some keep cups for your event? Other fun items like custom cookies and canvas bags are also a fun option for prospective students.
If you've created an official hashtag for your school event, show it off! Print out some signage that you can place around your event that includes your school hashtag. This will help to encourage user-generated content and it will nudge attendees to include it in their post. The signage should be simple and easy to read to capture your attendees attention.
For example:
"Thanks for attending our Open Day! Don't forget to add the hashtag #digistormcollege to any photos that you post from today."
Lastly, you can host a "post to enter" competition that requires attendees to post their favorite photo from the event on social media and tag your school to win a prize.Combining all four of the above photo opportunities will help boost the social sharing at your next event!
Video content opportunities
It's important to have video content from your event to showcase the overall experience and emotional connection that you can't portray in a photo. Anybody can grab their smartphone and start filming, but there are a few filming techniques such as; time lapses, slow motion filming and live streaming that can take your filming to the next level.
A timelapse is an easy but effective way to create an engaging video for your audience. This means that attendees can relive the event without sitting through a long and tedious video. Edit the time lapse videos together, add some copyright free music, and you've got yourself one action-packed event video for social media. Speeding up videos to create a sense of hype is great, but have you ever thought about slowing down videos? Slow-motion videos are another great way to capture intense and emotionally heightened moments at your event.
One of the newest and best ways to draw extra engagement to your social media channels is by going live on Facebook, Instagram, or YouTube. Capturing live content is the best way to showcase authentic school interactions with prospective and current families that may not be able to attend the event and instead can watch from the comfort of their home.
Post-event wrap up
And that's a wrap! Your event has concluded, but there are a few crucial things that you need to do before you can sit back and relax. You must have post-event procedures in place, so that you can measure your ROI and KPIs. The day after your event you should:
Send a thank-you email and event survey to all attendees
Send a thank-you email to your vendors
Ensure that all registration pages have been closed
Access your total attended, pre-registered and walk-ins list on

Digistorm Funnel
Follow up leads that you interacted with at the event using the events feature in Digistorm Funnel
Once you have completed these steps in the 48 hours following your event, you should do these next steps in the following week:
Collate your event data to evaluate if you met your event objectives and KPIs
Go through all of the content that was captured at your event. Choose a variety of content that can be posted during the week to summarise your event for attendees.
Schedule in

future dates

into your marketing plan where content can be posted and reshared
Check and finalize the budget. Ensure that all vendor invoices have been paid and all receipts have been sent to your accounts team
Regularly check your emails the week after the event to answer any follow-up questions that attendees may have
Create a post-event report that covers an event overview, overall cost, set up photos, achievements, strategies to improve on and additional attachments.
Now that you've effectively wrapped up your event, in the week following your event you can start to brainstorm some ideas to continue leveraging your event content for the months and years to come. To ensure that your post-event content isn't repetitive or boring you need to be switching up the content.
A go-to piece of content that covers all aspects of your event is a wrap up for your school blog. It's a great resource to send out to families who may have missed the event and don't have time to watch the recording. This blog should be a recap and not a report, so keep the blog content short and concise to capture your audience's attention. One major benefit of writing a wrap up event blog is that you can use keywords to help your search word ranking for your school websites SEO.
An event highlight reel is the best way to engage your audience, tell a story and showcase your event in a 1-3 minute video. You should combine shots of set up and pack down, attendees interacting, entertainment and a strong CTA at the end. Once you've cut and combined a variety of shots, you'll need to add appropriate audio to play over the top. Music has the ability to completely change the mood of a video, so it's not an element that should be overlooked. For a highlight reel, we recommend combining copyright-free music, voice-overs and sound bites.
Next, it's time to leverage your attendees and special guests. Prospective families value authentic interactions and they're likely to trust the word of other families. Your events should be creating organic opportunities for attendees to post user-generated content, for your leads to then view on your social media accounts. If you create photo opportunities and incentives for attendees to post there's a large chance that they will, so make sure that you are re-sharing any content that is posted by your event attendees. If your event also featured any special guests or speakers, reach out to them and enquire if they would like to write a guest post or share a post on their own social media channels.
Lastly, for online events, such as webinars or virtual forums, you should have a wrap-up email prepared to send three to four hours after the event (while it's still fresh in your attendee's minds). You can use a CRM, such as Digistorm Funnel, to send this email recording out to all registered attendees. This email should include a URL link to the recording, a call to action, a post-event survey, and any downloadable links that you may have mentioned during the virtual event. Don't forget that you'll need to be prepared to respond to emails with questions relating to the online event in the weeks following.
Congratulations! You're now all caught up on everything you need to know about running successful K-12 school events. Thinking about streamlining processes to help communicate your school events? Get in touch with us to learn more about the Funnel Events feature and what it can do for your school.