Did you know that it only takes someone around 0.05 seconds to decide whether they love or hate your website? Talk about the pressure of making a great first impression!
Let's face it, your school website is quite possibly the most important tool in your digital marketing toolkit. It's your first touchpoint with prospective families and plays a crucial role in showcasing your school's unique selling points.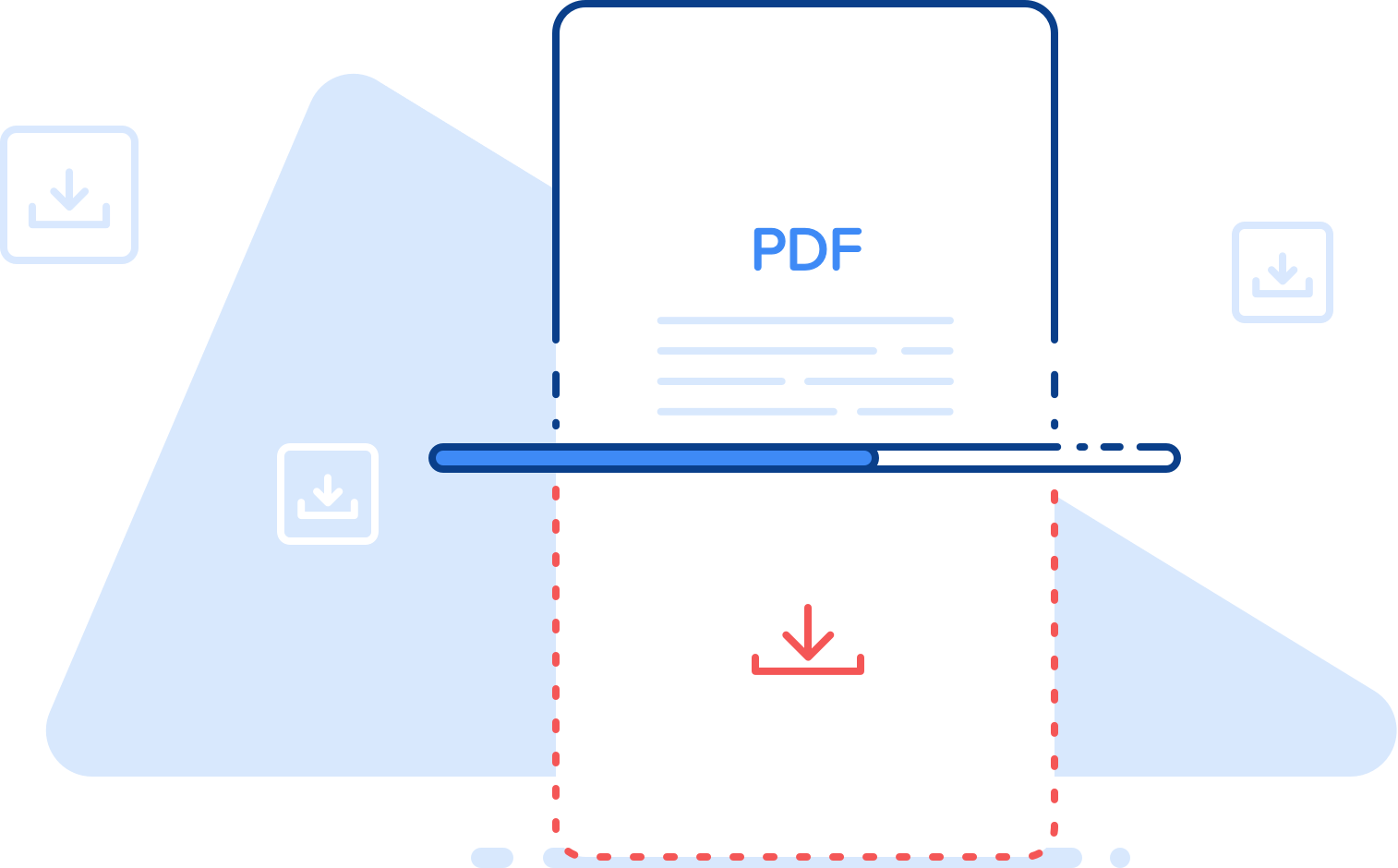 Need to print it?
Complete the form to download your copy of Digistorm's Ultimate Guide to School Website Design. Print it, annotate it, highlight it—just get into it!
Download your copy
Introduction
They say that you should never judge a book by its cover, but 75% of consumers admit to judging a company's ability purely based on their website design and usability – and your school website is no exception. If your website isn't up to scratch, it could be costing your school new enrollments.
So, how can you tell if your school website is letting you down? We'll walk you everything you need to know from auditing your current website, through to key design principles, choosing engaging content, and what to expect from the website development process.
Updating your school website
Audit your website
Have you noticed a drop in website traffic? Are your online enquiries stagnating? Is your website bounce rate on the rise? If you answered 'yes' to any of these questions, it's likely that your school's current website is holding your success back. The first step in developing a new school website is to complete a website audit to identify your exisiting issues. If you're familiar with website audits, you'll know that there are a few key red flags to be on the lookout for. But, for you first-timers, simply review your website and ask the following questions:
1. Is your website optimized for mobile?
We know that mobile search is the future. Think about it, almost everything we do online these days can be done from the palm of our hands with a smartphone. It's predicted that mobile will comprise 63% of all global internet use so, if your website isn't optimized for mobile, you're going to lose interest from prospective families.
2. Does your website integrate with your other school software systems?
Consider all of the other software systems your school currently uses to operate on a daily basis and determine whether they're able to integrate with your current website. Is there a way you can streamline and simply this process?
3. Can you quickly and easily update your website content?
Do you have simple content management system (CMS) in place that enables you to be proactive and agile with your content updates? Or do you tend to find that your marketing team are required to go through several departments to approve even the most minor of changes?
4. Is your website structure intuitive, informative, and easy to read?
Can current and prospective families find the information they need quickly, or is information on your website hidden and tricky to navigate? If while you were answering these questions it became abundantly clear that your current school website is in dire need of an update in order to stay competitive and meet user expectations – your next step is to set clear and defined objectives for your new website.
Setting website objectives
To drive the purpose of your new school website, you'll first need to start by setting some key objectives. Think about what you're really hoping to achieve with your new website. For most schools, they'd say the answer to this question is simple – drive new enrolments and retain current students. Now, don't get us wrong, that's certainly a key objective of any school website (and an important one at that), but let's take a moment to get a little more specific.
Do you want to draw attention to your school's extra curricular activities? Are you aiming to boost the number of registrants for open day tours? Whatever your goals may be, remember to make them specific and measurable. Next, let's dive into some of the key principles and best practices for website design so that you can create the best possible user experience (UX).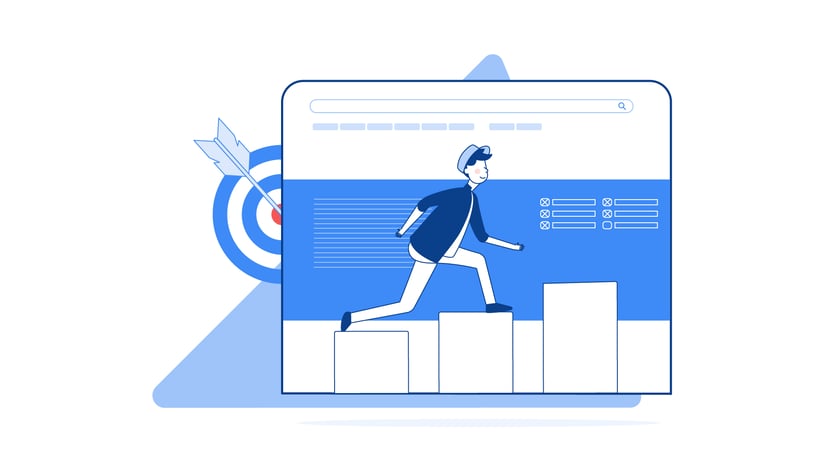 Nailing the user experience
UI and UX explained
When it comes to website design, there are a number of key design principles to consider, but the two most important are UI and UX. While these principles sound similar and work closely together, their roles couldn't be more different.
Simply put, User Experience (UX) focuses on the design and functionality of a website to ensure a seamless experience for the user. So, a website that focuses on UX best practice works to ensure a positive experience for new and returning visitors by considering the structure of website information, ensuring fast load times, and making your school website accessible to all users.
User Interface (UI), on the other hand, focuses on the user's interaction with your website – this includes everything from visual elements and branding, to website layout and scrolling behaviour. So, in relation to your school website, a UI-focused design anticipates user browsing behaviour to display important controls, information and navigation in a clear, simple, and easy to follow format.
The ultimate objective here is to guide prospective parents to make a conversion on your website, while helping your exisiting community to easily navigate your website and find all of the information they need. As we touched on before, UI and UX will always work in conjunction with one another to ensure positive user experiences, reduce website bounce rates, and encourage more returning visitors.
Information architecture
The way in which information is structured on your school website plays a crucial role in how users navigate and interact with your website. Never underestimate the importance of your website's information architecture as it can greatly affect many of your key website metrics including; bounce rates, session times, and most importantly, conversions.
Consider the following questions when thinking about how you might like to structure your new school website:
What is the key objective for your school website?

Based on this objective, what is the most important piece of information your visitors should know?

What is the ideal navigation journey to completing a conversion?

What supporting information do you require to be displayed in conjunction with your key objectives?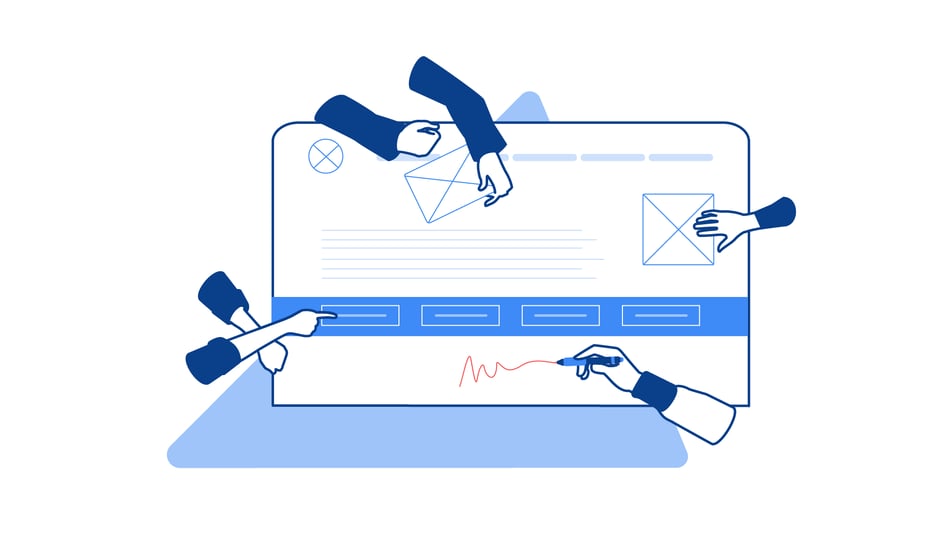 Website navigation
Your school website should be developed with ease of use in mind for the user (see our previous point on UX). This means that your website needs to be mapped out and built in a way that ensures new and returning visitors can find all of the information they need quickly and easily. While the definition of what elicits a website conversion may vary between schools based upon their own unique goals, we can all agree that the path to conversion starts and ends with simple navigation.
So, what's involved in creating effective website navigation? Here are some elements of best practice to keep in mind:
Clear labelling: ensure that all links are labelled clearly and accurately to improve UX and reduce the number of clicks to ultimately boost website conversions.
Intuitive structure: we can't stress this enough: pay close attention to your information architecture to ensure that your website is logical and easy to follow;.
Purposeful design: Include clear, readable text and colours that are visible and functional for your user.
Choosing the right content
Now that you're up to speed with some of the key website design principles that play a key role in making sure your website is intuitive and easy to navigate, let's dive into choosing content that will] help drive user engagement.
Selecting images
Choosing which images you're going to use to tell your school's story is arguably one of the most challenging, yet important aspects of your website redesign. The right images can have a significant impact on UX and the overall effectiveness of your website, however, it's also one of the easiest areas to overlook. When deciding on which images to send to your website developers, consider the following best practice principles for website images:
Use high-resolution images only

Don't try to increase image sizes (they'll only lose their quality)

Respect the aspect ratio

Choose an image that fits the shape of the element it's going to fill

Control the file size – if it's too large it will impact your page speed
Choose images that embody your school's spirit and communicate your values
If you're looking to enlist a professional photographer as part of your website redesign to take some fresh images of your school, be sure to create a photography brief. A well-defined photography brief (the more specific the better) will guarantee the photographer captures all the key images and communicate specific messaging through those images to nail your school's mission and values to prospective families.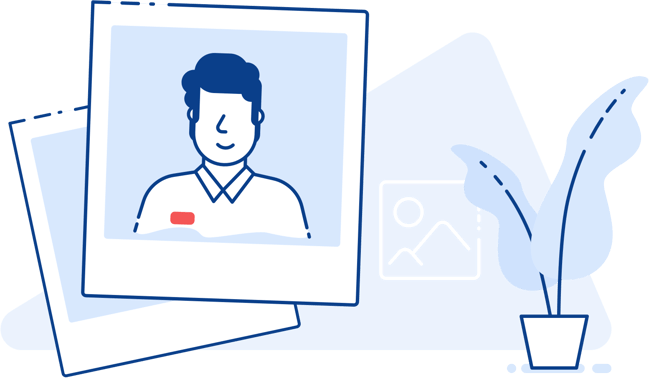 Writing effective website copy
The recipe for creating effective website copy is combining simple, clear language with active voice. Great website copy aims to educate, inspire, and convert prospective parents, while working to boost your school website's SEO. For a new website, some schools choose to engage external copywriters, but if you'd prefer to keep things in-house, here are some pointers to keep in mind:
Brevity is key
Your current and prospective families are busy, so that last thing you want to do is waste their time by making them read through lengthy website copy. Give them all of the information they need at a glance by keeping page headings and descriptions concise and to the point, making your website easy to navigate.
Keep it consistent
Consistency is key in all respects of your website redesign, but especially when it comes to creating effective copy. From your school's brand voice to the use of active voice and contractions, ensuring that your copy maintains consistency is crucial to the readability of your website. If you're keeping your website copy in-house, it's always best to put it through a couple of rounds of editing before finalizing it.
Use clear and direct call to actions
If you want your website visitors to make a particular action, you need to tell them with clear and direct call to actions (CTAs). CTAs come in a wide-variety of formats including; text links, buttons, forms, and promotional blocks. It's important to ensure that the type of CTA you include aligns well with the flow and structure of the page it'll appear on. For example, if you include an online enrolment form on your new website, help prospective parents take the next step by including a CTA button that clearly reads 'Enrol Now.' Usually, a little testing will be involved to determine which CTAs will work for your school. We recommend testing each CTA for a two week period and see how well it converts, relative to the page views.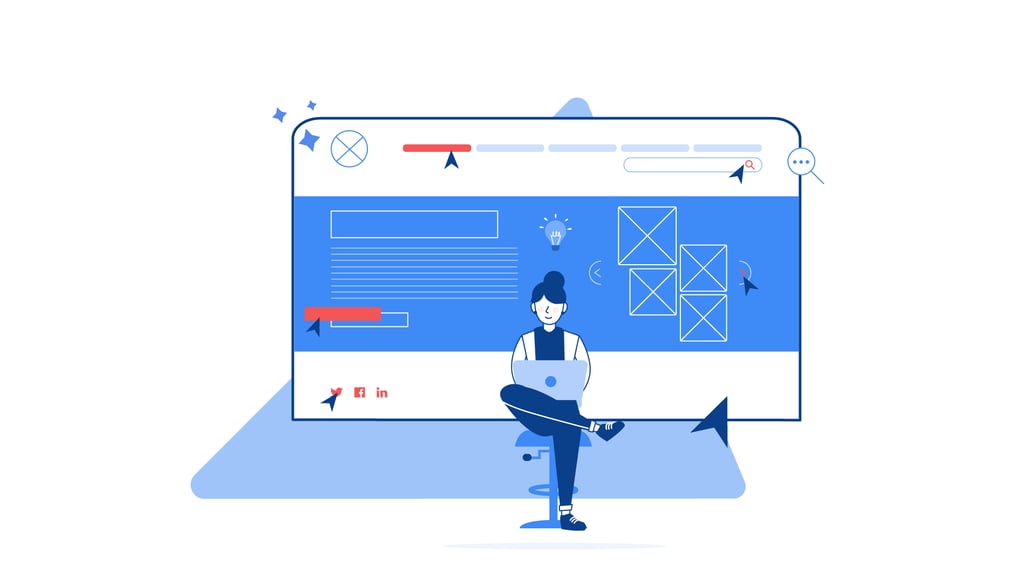 Optimising for enrollment
A website redesign is the perfect opportunity to understand how your school can collect data more efficiently with online forms. Aside from raising brand awareness, driving enrollments is one of the most common objectives for schools and your new website is perfect the tool to help you do it. So, let's take a quick look at the key ways online forms optimise your website to drive enrollment conversions:
Minimises your paper trail and ditches clunky admin processes

Saves time by removing the need for manual data entry

Provides a streamlined, easy to follow process for prospective parents
The development process
Now that you have a greater understanding for the key elements and principles of website design, it's time to engage a team of experts to build your new school website! If you haven't managed a website project before, it can be challenging knowing where to start. So that you're not going in completely blind, here's some insight into the process your development team will follow to get everything up and running.
The process
The development process for a new website typically involves five key steps:
Timeline and briefing
Design and UX mapping
Development
CMS training
Deployment
To kick things off, your website development team will share a project timeline and briefing document with you – this aims to set expectations around delivery times and gather all of the required information to draw inspiration from. When completing your briefing document, you can expect that you'll initially need to provide a fair amount of information to ensure that your team understand exactly what you're hoping to achieve with your new website.
Here's just some of the items you may be asked to provide:
Your school's current logo

Your brand guidelines

Your website objectives

Key elements you wish to highlight

Your school's USP

Specific technical requirements such as integrations, modules, etc.
To ensure you haven't missed anything, we recommend putting together a website checklist of all the elements you would like to include in your brief.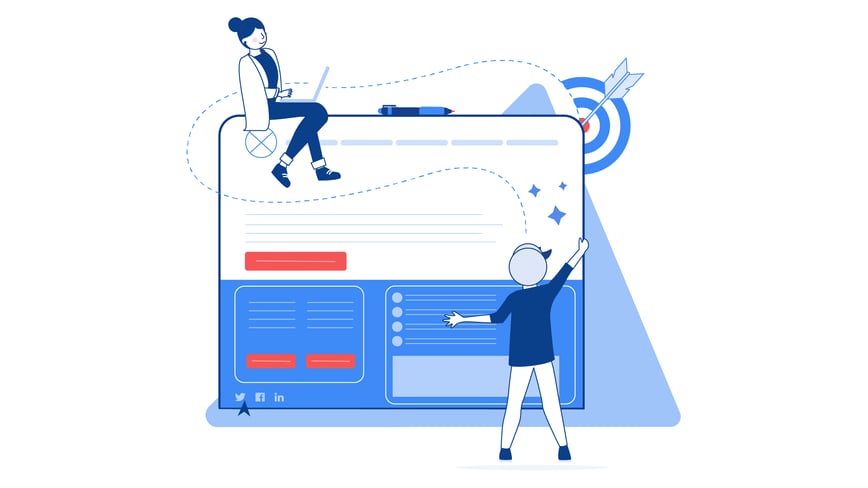 What to expect
Once you've provided the team with your briefing document, work will begin on building the wireframe for your website's homepage, drawing on industry-leading UI and UX best practices. From here, you'll receive a draft of your new homepage so that you can review the design concept and provide feedback. Once you're happy with the design and have officially given it your tick of approval, the team will build out all other pages and kick it into development.
Upon development completion, you'll receive your new website in a private environment that's inaccessible to the public, allowing you to test out your website and ensure that it meets all required objectives and functionality. After testing and your website has been finalised, you'll be able to populate the website with engaging website copy and approve it for deployment – hooray! Deployment is the final step in the website development process before your website is set to go live.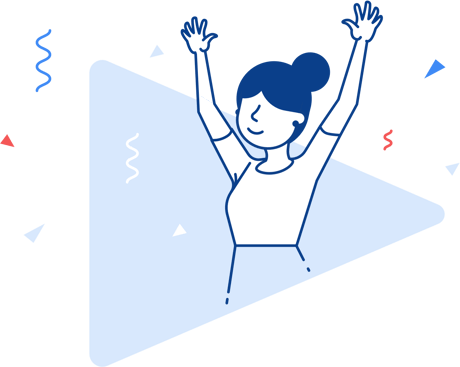 Does your school website need a revamp? Digistorm's expert team of in-house designers and developers are here to guide you! Check out Digistorm Websites to learn more about our custom solutions.