Calling all school marketers! Marketing is integral when you want to position your school as the best choice for prospective families in your area. From creating a digital marketing strategy to conquering social media, this comprehensive guide explains exactly what inbound marketing is and how you can use it to your school's benefit.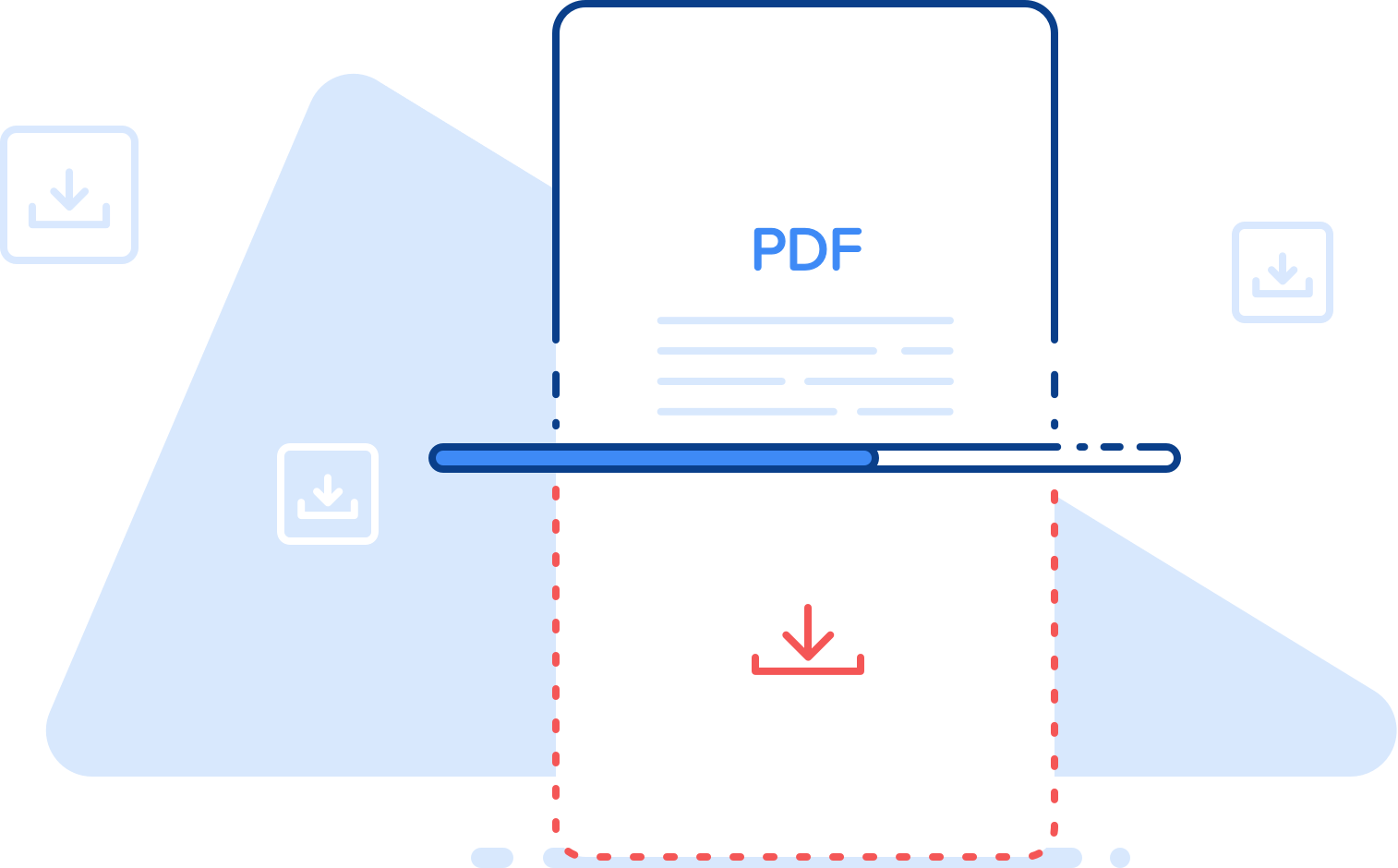 Need to print it?
Complete the form to to download your copy of Digistorm's Ultimate Guide to Inbound Marketing for Schools. Print it, annotate it, highlight it—just get into it!
Download your copy
Introduction
What is inbound marketing?
Inbound marketing involves drawing customers (or in your case, students and families) to your business through company-generated content, rather than competing for your sale with pushy tactics that leave you no better off than you were before. It's an often-used term you will probably have heard at some point in your career, but if you're not up to speed, it refers to company-created efforts such as blogs, email marketing, social media and more.
Of course, a school is not the same as your typical business, so your inbound marketing strategy will need to be adapted to best fit the unique scenarios and problems you face on a daily basis. Rather than generating sales, you're drumming up enrolments, and your strategy needs to highlight this.
Ideal inbound marketing tactics for schools
Enrolments are the lifeblood of your school, so it's important to generate new leads wherever you can. Relying on proximity and word of mouth may have worked a few decades ago, but today, the school enrolment space has become exponentially more competitive. There are so many factors that go into choosing the right school for a child, so as school marketing professionals, it's important for you to highlight your unique selling positions (USPs) through inbound marketing. This will not only help you generate a higher volume of enrolments, but will guarantee a better quality of enrolments, as students and families who are more aligned with your values will present themselves to you.
Some examples of inbound marketing you can use to elevate your school's presence include:
Content creation: blogging, eBooks, podcasts, video series and more
Email marketing (EDMs)
Social media (Instagram, Facebook, Twitter, LinkedIn)
Search engine optimisation (SEO)
Paid search advertisements through search engines
Printable resources: checklists, templates and more
Events and other traditional forms of engagement.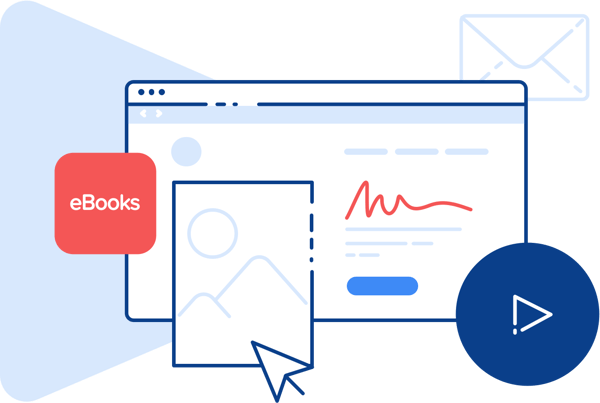 Of course, there are a whole host of other tactics that will benefit your marketing strategy, but we've identified these as some of the most crucial and integral when you're looking at marketing a school to the general population. We'll touch on some of these aspects throughout this comprehensive Guide to Inbound Marketing.
Why digital marketing?
Everything is resolutely online these days, making digital marketing imperative to your overall strategy. We've seen just how beneficial things like social media presence, personal blogs and EDMs are for generating quality leads that eventually become valued students.
The digital age has created a lot of benefits for marketers, the first being that it makes content success (or failure) measurable. Tools like Google Analytics and HubSpot, as well as the tools available on your favourite social networks, ensure everything is quantifiable. Digitisation also means that we have greater connectivity, bridging the gaps between staff, students and parents. This gives everyone a voice in the enrolment and subsequent education processes, allowing for better acquisition and application of feedback.
Create a marketing strategy
Identify your goals and objectives
Now that you know you need a marketing strategy, it's time to get cracking on creating one. Don't be scared – developing your ideal marketing plan really just consists of a few simple steps. The first one is to identify the goals and objectives you're looking to meet through your marketing strategy. Maybe it's something concrete like increasing your enrolment applications by 10% year-on-year, or a little more broad such as raising general awareness of your school in preparation for later enrolments. Encouraging form completion, strengthening your email database, engaging with alumni more effectively -- these are all examples of other goals you could set and attempt to address with your inbound marketing strategy.
It may also be beneficial for you to develop some personas for the kind of families and parents you expect you'll attract. Although this isn't integral to school marketing, as you're less likely to have much variation than in a sales-based business, it can be a beneficial exercise to get to know your market. These are called buyer personas. Creating your buyer personas is as simple as coming up with a fictitious family and identifying their wants and needs. For instance, you may have a profile of a family looking to transition from public to private school. What are the things they're looking for that your school can offer them? Thinking about who your prospective families are will only help you to better create actions to transition them from prospects to leads, and leads to enrolled students.

Understand the customer journey
The 'customer journey' (or 'buyer's journey') is a commonly-used term in B2B marketing, but is easily adaptable to other arenas, including school marketing. It refers to the steps potential customers, or in your case, prospective families, take in the lead-up to making a decision. Each stage of the buyer's journey is an opportunity for you to add value to the parents' experience, thus encouraging them to choose your school.
Awareness. The buyer's journey starts with the awareness step, wherein your customers (the parents or guardians) discover that they have a problem. This problem is usually one of two: they're not sure where to send their child to school, or they're already at a school and feel as if it isn't the right fit. Your job is to guide them through this tough time by identifying their key concerns when it comes to their child's education -- anything from making friends to class sizes, school fees to religion and spirituality.
One key way to identify parents' needs is to survey them. Poll your existing parents via email, or set up a survey form on a landing page for prospective families to fill in (with an email field, of course!). You can also do this the old school way via in-person testimony from families throughout the enrolment process. Use your resources -- even teachers and alumni will be able to help you build up a solid bank of concerns that you then can address using content.
Once you have a general idea of the problems your school can address, tell prospective families how you plan on doing this through various kinds of media -- blogs and video content are great places to start. By addressing their pain points and helping them feel understood, you're more likely to guide them into the consideration stage. Note that the awareness stage is very much about guiding, so it's not essential to explicitly refer to your school as the solution to their problems -- rather, you're looking to acknowledge their concerns through thoughtful, friendly content. Of course, your school can still be featured, but think of this as a soft open rather than a hard sell.
Consideration. The consideration stage is where your prospective families are actively thinking about your school. Perhaps they've narrowed it down to a few options, and are now doing the in-depth research to determine which school will be the perfect fit. In this stage, you can focus more on how your school will address their issues and concerns using an array of tactics.
Once again, you'll want to focus on targeted content that answers families' concerns, but this time in more of a direct way with your school as the solution. Create blog posts and other pieces of unique content that really call out the differences that make your school shine. Are you the only school in your area that provides a certain sport, leadership program or performing arts option? Let them know! Highlighting your USPs is key to converting parents from the consideration stage to the decision stage. Other key ways to disseminate relevant information to parents include signing them up to your email newsletter and encouraging them to take a tour -- both of which you can do digitally through forms. These will give parents an even better idea of what their children will gain from attending your school.
Decision. The decision stage is where your prospective parents are close to making that all-important final choice of where they'll send their child(ren) to school. This is your opportunity to truly hammer home those USPs and help them realise that your school is an undeniably perfect fit. They've taken the tour, read through all the materials and are simply weighing up their options. There are a few ways to ensure you convert these leads into enrollees, but they all come down to devoting time and attention to them, ultimately showing that your school is worth putting their trust in.
Ways to add value to this stage include using photos, videos and testimonies to really show what a happy, adjusted student from your school looks like. Create galleries from recent events, or invest in a marketing video to show off current students and their achievements. Focusing on alumni can be positive, too – especially when enrolling at the high school stage, where post-school opportunities have a lot of weight. If you have the time and resources, communicate with them via email to understand what's in the way of them resolutely choosing you. Whatever it is you opt to do, focus on the benefits parents will reap from sending their child(ren) to your school and highlight them as best you can.

Allocate your medium(s)
Now that you've got a few objectives, and know the path parents will have to take to ultimately choose your school, it's time to work out which mediums will help you through this process. Key marketing mediums include social media, blogs, paid search, email and so on. It comes down to allocating the right channel to the appropriate goal. For instance, engaging alumni could warrant a social media campaign or an email, or even a combination of the two -- trust your instincts, and don't be afraid to play around and test out new things to see what works. If you have the option of A/B testing -- for instance, via email segmentation or Facebook ad targeting -- then this is always a beneficial option, as it allows you to measure two potential options against one another in a controlled way.
Need more tips to help ensure effective campaigns? We've rounded up five of the best here.
Work out how and what you'll measure
Of course, there's very little reward for your efforts if you don't have a way to measure results. This is where tools such as Google Analytics, as well as our very own website analytics, come in. Powerful data aggregators such as these allow you to play with your results, measuring a variety of different metrics as well as comparing and contrasting them. Need to set up Google Analytics tracking for your school's digital marketing? Check out our handy guide to using Google's campaign URL builder.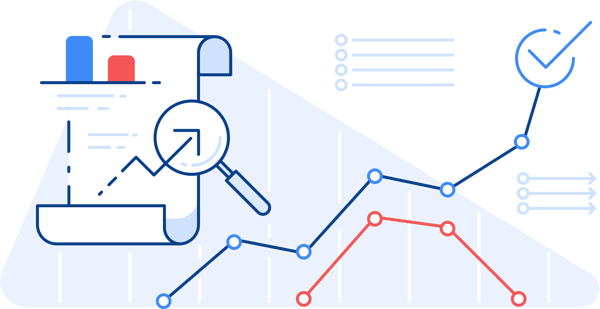 It's important to firstly ensure you're aware of some of the most common digital marketing terms that will definitely appear in your reporting efforts -- terms like sessions, conversions and engagement comes to mind. Then, take a little time to qualify which metrics will be beneficial for you and your school. If you're trying to grow your email database, then form fills will be key to your strategy. Similarly, if you want to grow traffic, measuring sessions, bounce rates and exit rates will be crucial. Finally, it's all about testing! Take a few weeks to monitor the effectiveness of your strategies using different tools before settling on what works best for you and your reporting style.
Enlist others' help with marketing your school
If you don't have precious time to devote to really digging into your marketing strategy, perhaps enlisting the help of others is an option. For instance, a dedicated marketing agency who truly know the ins, outs and best practices associated with inbound marketing could be extremely beneficial. Not only will they free up a few hours in your day, but they're likely to generate exciting results – that is, if you vet and brief them first. It's important to work out exactly what your school wants and needs in terms of budget, time spent and deliverables before engaging a marketing agency.
Of course, shelling out the cash for a marketing agency isn't your only option. One benefit of marketing a school, rather than a traditional business, is the wealth of resources you have on hand. Students, teachers, administrators and parents are all valuable content creators that you can enlist to do some of the work for you. Sure, it'll take a little preparation – think setting up hashtags, establishing good practices and creating incentives so they actually engage – but in the end, you will have created a self-generating content system you simply have to manage from afar. Plus, user generated content can actually be a great USP for your school, which brings us to….
Use digital marketing
Identify your USP(s)
A unique selling point (USP) is that offering or advantage that sets your school apart from all the others, ultimately causing parents to think "wow, this is the perfect school for my children." Identifying what these USPs are will be key to your success. These can be varied, from tangible things (e.g. an Olympic-sized swimming pool, regular school musicals, enviably small class sizes) to the unmeasurable elements that make your school special (a strong sense of community, unparalleled inclusivity, a bullying-free atmosphere). Whatever these are, make sure you always take the opportunity to call them out in a natural, seamless way -- on your social media, in emails, across your physical marketing materials and in blog posts.
Think outside the box
Innovation is key when you're trying to stand out amongst a sea of similar products – or in your case, schools. It's essential to think outside the box a little, and be confident when it comes to trying out new tactics. Getting creative in your marketing will give you a leg up on your competition, and encourage parents and students to engage with and share your content. In a competitive industry, this is always a plus! Could you run contests in exchange for email addresses or followers on your social media? What about putting that big, unused wall on campus to use for a student-painted mural with lots of potential social virality? Get creative and watch your leads grow.
Look to relevant media sources
All inbound marketers should be keeping their eye on industry trends, and one of the best ways to do that is through blogs. It's not a myth -- there are actually people who devote their time to disseminating information specifically for school marketers (us included!). So you don't have to trawl page after page of Google search results, we've rounded up some of the best blogs for school marketers to follow.
Another way to do this is to monitor the hoards of marketing stats that are inevitably released each year. Marketing is an integral part of most businesses, so there's a lot of data that's constantly being analysed and reported on, eventually filtering down to consumers. Keep up to date with these 5 interesting digital marketing statistics everyone should know.
Master content creation
The term 'content is king' is perhaps the truest thing we've heard in a while – not only does great content help you stand out online from an SEO perspective, but it also gives colour and character to whatever you're trying to market. As a school marketer, you'll want to use accessible content options like blog posts to add value to your school's website.
Why blogging works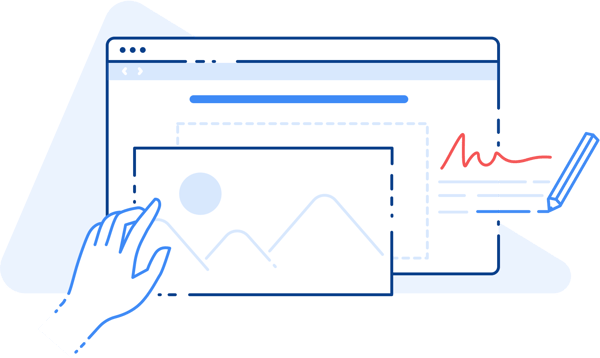 Blogs are a fantastic way to really show prospective families what your school is all about. Not only are they full of personal testimony from students, staff and teachers, but they give a natural insight into what daily life at your school will be like. Blogging is relatively simple, but there are still a few skills you'll need to get a hold of to truly stand out.
Not everyone is a writer, but everyone has a unique voice. First, make sure to identify who in your team will be responsible for blogging, and who you'd like to contribute. It's not imperative every post comes from the one person, as long as you're comfortable dedicating a little time to sub-editing for consistency. 'Letters from the Headmaster' are widely-loved at many schools, as they allow for consistent updates with a personal feel. It may also be beneficial to let students in leadership positions write guest columns or posts to ensure an immersive experience for everyone involved.
Now you've found who's going to write, let them at it, and see what they come up with! Make sure you single out what you're trying to achieve before digging in, and thread this throughout the post. Capture attention with a punchy headline, and be sure to add images to break up text and provide visual stimulation. For more tips on writing the perfect post, check out our guide.
Finally, a tool to consider getting your head around is SEO, which stands for Search Engine Optimisation. SEO is the process of acquiring "organic" (free) traffic from search engines, and its success relies on a number of technical factors including site setup and hyperlinking. In basic terms, SEO for copy involves choosing a keyword and ensuring it's strong throughout your text so that your page ranks higher on Google. There are a lot of other aspects to it, but in its essence, it's about rising to the top and ensuring your page is clicked on, with a goal of ultimately generating more conversions.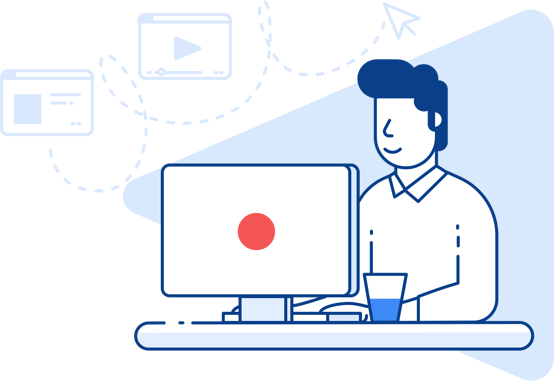 One thing to keep in mind when you're writing a blog post is the keyword you're targeting. For instance, if you're writing a post on the 2019 Alumni Night at your school, your keyword might be [School Name] Alumni Night 2019, or any configuration of the sort. Related keywords will also benefit your SEO, so come up with similar phrases and scatter them throughout. Google is a pretty smart cookie by now, so it's not imperative to oversaturate your content with your keyword(s) – aim for 1-2 times per paragraph, including other configurations. Always remember to keep it human, no one wants to read content that's saturated with keywords.
Is investing in video worthwhile?
Video is everywhere – from memes on Facebook to ads on TV, promotional company montages and more. If it's not something you've utilised to promote your school just yet, it's definitely a worthwhile path to consider. However, unless you have a master videographer on your payroll, you'll need to invest a bit of cash into ensuring success, and this can be intimidating.
First up, what can video do for you? You'll find that most businesses have a video that shows their key strengths, such as their amazing dedication to clients, killer staff and great location. This will often be used to 'sell' the company to prospective employees. Think of your school in the same way -- if families can see all of your USPs at a glance in a quick, minute-long highlight reel, they're far more likely to jump on your website and book that prospectus tour. Of course, that's just one kind of video you can use to market your school and its achievements or events.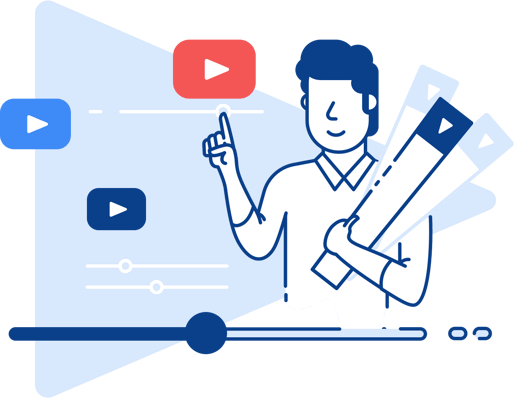 If you don't have someone in-house that focuses on video, you'll also need to find the right company or agency to partner with you. This may be a little tricky, especially when you're juggling prices, shot lists, camera angles and the list goes on. Make sure that when you're starting the video creation process, you know what you want and how you'll achieve it – features of a great school video include an established storyline, appropriate music and inspiring voiceovers from your students, staff and headmaster. Think about the areas of the school you want to highlight, and potentially any spots that you don't want on camera. Then, make sure whichever agency you opt for understands your branding and has all the relevant files like logos, fonts and your brand guidelines. This will allow them to create a truly seamless video for your school.
Email marketing campaigns
What (and what not) to do
Most schools are already utilising email marketing, but how do you know whether you're making the most of it? Well, if you have to ask, you probably aren't -- and that's totally okay! Often, schools use email communications to simply reach out to their community when important news arises, however, with just a little time and effort, you can get way more from your EDMs. Here are a few things you should definitely be doing when it comes to email marketing.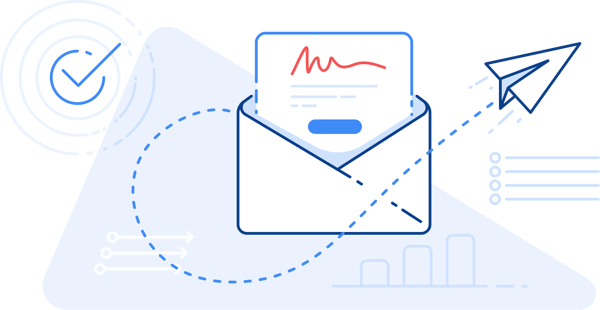 Be creative yet consistent. Our inboxes are flooded with anywhere from 10 to 100 emails a day, especially if we're signed up to marketing from our favourite clothing stores, restaurants and event hosts. As a result, it's important to tailor your content so it stands out from the crowd. It all starts with your expertly-crafted title and subject line, which should be punchy yet still relevant to the content of your email. When it comes to the bulk of your message, be sure to keep things professional but don't be scared of a little joke or a helpful anecdote where appropriate. Use eye-catching images and consistent school branding when it comes to colours, logos and fonts.
Segment, segment, segment! Segmentation is a key component of creating great emails that actually generate the results you're looking for. If you're unfamiliar with segmentation, it's essentially the division of your email database that allows you to send content to specific groups -- for instance, a year level, club or members of a sporting team, rather than the entirety of the school. Segmentation also gives you A/B testing capabilities, essentially providing a free way for you to see what kind of content works best for you and tailor your strategy going forward. We promise that segmenting will transform the way you look at email marketing forever!
Include important accessibility features. There are a few things that no email should ever be without, as they supplement your overall accessibility and ensure a good user experience. Even though it's not your desired outcome, having an unsubscribe button shows recipients that if they ever should need to opt out, they can without a hassle. It's also crucial to have your school's contact information in the footer, including address and phone number, should a parent need to access this information. Forgetting these can make or break the success of your email, along with a few other important no-gos every email marketer should be aware of.
How to develop an email database
Working in a school, you're probably collecting emails as part of the enrolment process -- when a prospective family fills out their details, these are filtered into a CRM like ENROL where they then can be added to an email database. However, you may want to generate new leads rather than just working with existing ones – that's where form fills come in.
If a parent isn't ready to begin the enrolment process with your school, but is considering it for the future, you can utilise forms to collect their emails. Consider having a required field for emails whenever your school hosts an event, such as a sports game requiring tickets, a school play or a networking evening. You can also integrate these fields into aspects of your school website, such as sign-ups for prospectus tours.
Social media's role
Making sense of social for your school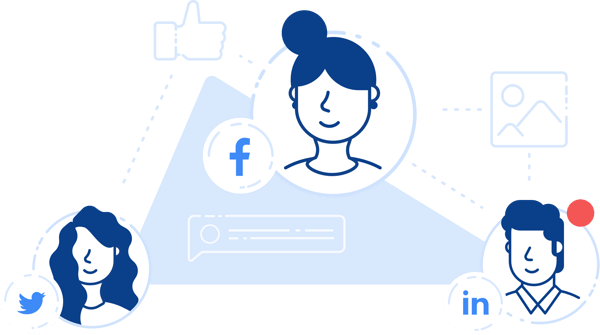 Schools often ask why social media is relevant to their marketing efforts, and our response is… why wouldn't it be? Perhaps the most widely consumed media format in the world, social media can have a lot of pull over prospective parents and students. It's a great place for you to share authentic content, promote various school goings-on and, of course, communicate directly with a number of interested parties.
So, which social media platforms are right for your school? Instagram, Facebook, Twitter, LinkedIn… you've got a few solid starters to choose from. We recommend every school has a Facebook page, as if your website can't be found (which hopefully never happens!) this will be a parent's second point of call. It also allows for easy, professional interactions with stakeholders via the Messenger function. Instagram has grown a lot for schools in the past few years, as it's a great medium for sharing candid shots of your school, current students and alumni. Whether you use the others will depend on how much time you can devote to maintaining them, as well as your previously-identified marketing goals. We choosing one social media platform to start with and nailing your content before adding another.
Quick tips for excelling at social media
Of course, with social media's widespread use comes a whole new generation that are digitally savvy, and know exactly what works – and what doesn't. It's likely your students will be better versed in social media than their parents, who probably know more than administrators and maybe even teachers! As a marketer, though, it's expected you know best practice when it comes to social media, and have a few tricks up your sleeve to help your school stand out.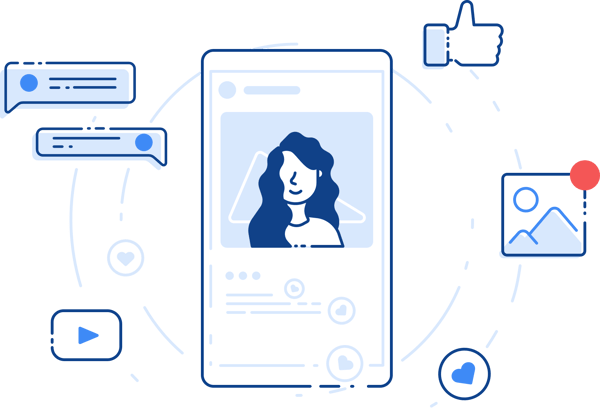 First up is your images. They're often the thing that grabs the attention of your followers, so it's important you aren't using run-of-the-mill, low quality or poorly edited photographs to showcase your school to the world. If you have access to a DSLR camera, fantastic, but know that iPhone technology is just as great at producing quality content. Ensure you don't over-filter your images, instead sticking to a small increase in contrast and brightness to make it pop. Wherever your images can show off your USPs, the better – differentiate yourself from the crowd as much as you can on social media, and wait for the likes to roll in.
Another aspect to nail is your captions. Establish a solid tone of voice for your school and ensure it translates across every platform you use, as well as any other written content.
Keep 'em short and sweet, honing in on whatever you're trying to promote or highlight in 1-2 sentences. If you have other social media accounts associated with your school (for instance, an offshoot Instagram for the campus rowing team) then also be sure to tag them in the text or image as you see fit.
Finally, you want to make sure all of your information is up to date, relevant and easily accessible. You'd be surprised at how many businesses and schools alike miss out on this step, and doing so really hinders the journey of the parent or customer. Pay close attention to your address, phone number and contact hours to ensure you're reachable whenever you're meant to be.
Of course, social media is a hugely diverse landscape, with so many new tools emerging and developing every day. If you're an Insta-aficionado, take a peek at our Instagram tips for schools. Want to branch out with your posts? These five unique social media ideas will help you get off on the right foot.
For a deeper dive into creating, executing and nurturing your school's social media strategy, check out our Complete Social Media Marketing Toolkit.
Move inbound
Congratulations! Now that you know everything about using inbound marketing for your school, it's time to put these strategies into practice. Digistorm creates premium products that solve real problems for your school.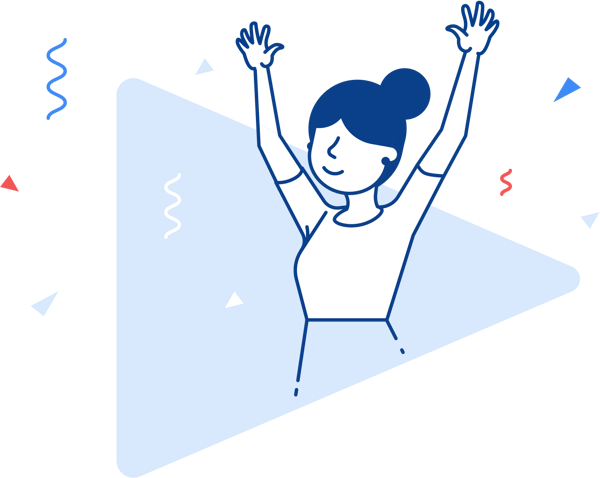 Looking to build a new school website or blog? Check out Digistorm Websites.
Ready to make your communications more relevant and personal? Learn more about Digistorm's customer relationship manager, FUNNEL.