In just a quick scan of Facebook, Twitter or Instagram, you're likely to discover that many schools around Australia are already active on social media, and are encouraging quality interactions as a result. Social media has a multitude of benefits, so if you're not on it, you're missing out! Here are a few things that a strong social media presence can accomplish for your school.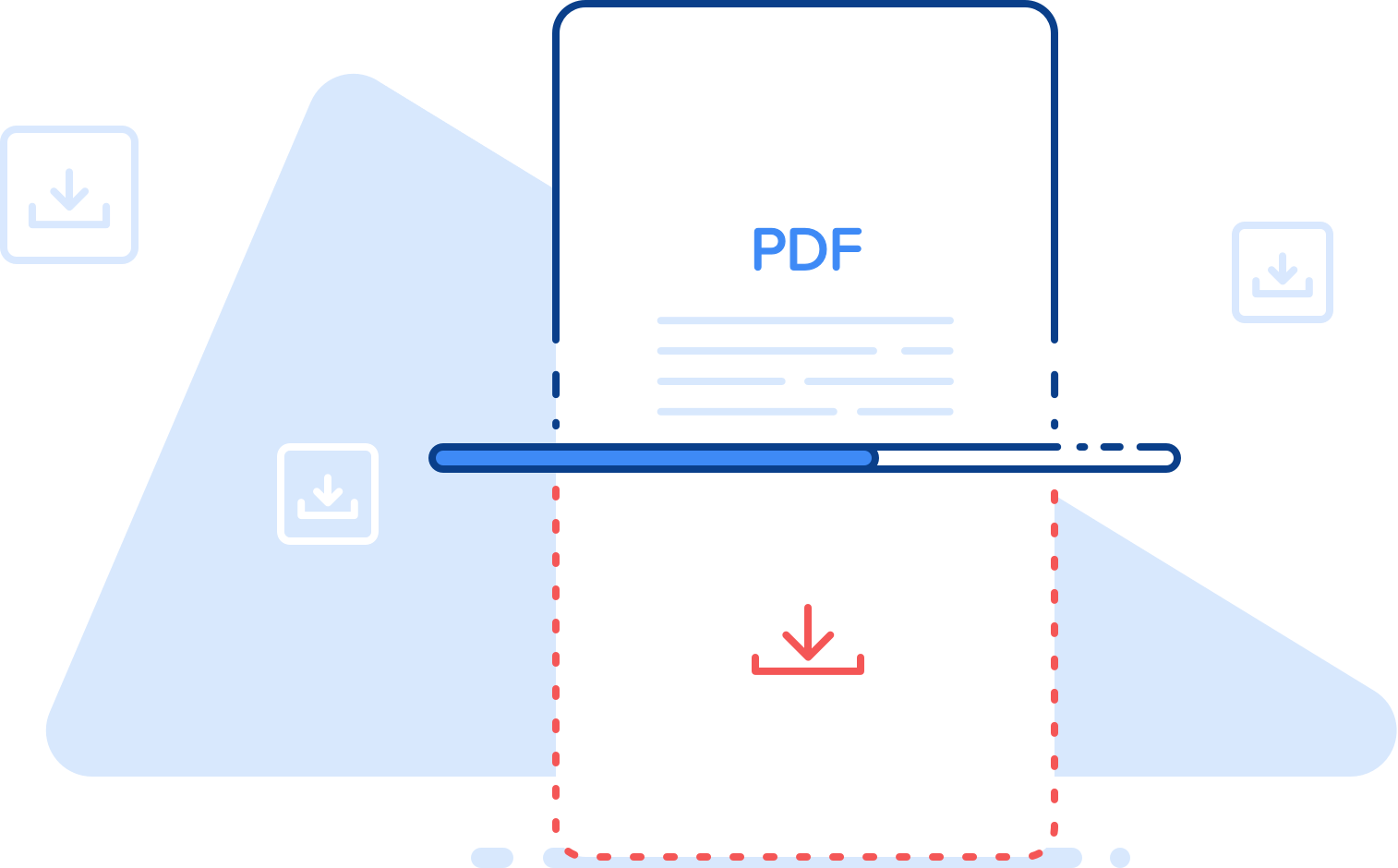 Need to print it?
Complete the form to download your copy of The Complete Social Media Marketing Toolkit for Schools. Print it, annotate it, highlight it—just get into it!
Download your copy
Why social media is important for schools
Social media saturates our digital lives. According to Smart Insights, more than 3.8 billion people use at least one social media platform globally. The takeaway? Social media is one of the best places for you to digitally market your school to prospective families.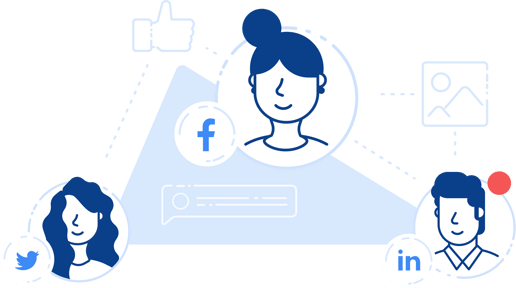 Showcasing your selling points
Social media is a great place to shout your school's unique selling points (USPs) from the rooftops. People everywhere turn to social media when they want to learn more about a brand – and that extends to schools too! So, it's important for the key aspects of your school that you want to promote are visible on your platforms. This could be anything from your world-class facilities to student satisfaction, small class sizes or a wide variety of extracurricular offerings. Whatever your school's USPs are, telling the world about them on social media will help to keep you top of mind families.
Creating an engaged community
Keeping parents engaged can be a tough task, especially considering how time-poor everyone is in today's landscape. However, 59% of people still check their social media accounts daily, so it's evident that this is a good place to reach and connect with prospective parents. Platforms like Facebook and Instagram are great for creating engaged communities for your school as they inherently support genuine interaction through likes, comments and shares. When you post things that get people talking, they're bound to start communicating with one another, which helps to foster a more interwoven and friendly school community.
Encouraging social proof
We love social proof, if you couldn't already tell. It's one of our favourite topics because it's so effective for schools, and for a number of reasons. First, a quick run-down of what social proof is if you haven't already been enlightened: it refers to the idea that we're more likely to buy or try something if other people have positive things to say about it. The same goes in reverse – if an offering has negative discourse around it, this generally discourages us from giving it a chance.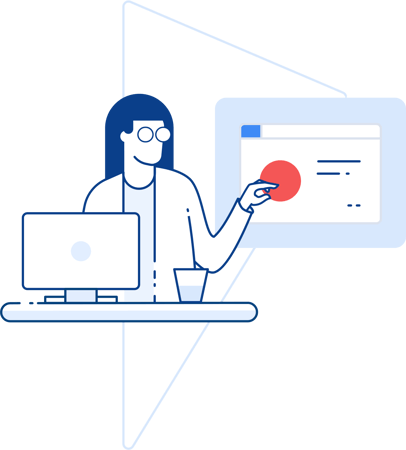 Social proof manifests itself, in our digital world, in the form of reviews on sites like Facebook. If a prospective parent can see what others have to say about a particular school, the likelihood of them being swayed in one direction or another is high. If that person is their friend, their testimony has even more weight. Social media creates a great space for generating and viewing social proof, but if your school has no presence on these networks, then it can't exist.
Getting started on social media
Now that you're ready to set up social media accounts for your school, we can get stuck into the nitty-gritty stuff. If you've already seen the light and have established your accounts, feel free to skip ahead to the next section.
Which social media platforms should you use?
Selecting the right social media networks for your school can be a tricky task, as there are so many, and they're all incredibly different. Every site has its pros and cons, and some may support a school profile better than others. Let's break down the most common social platforms and how they can be utilised to promote your school.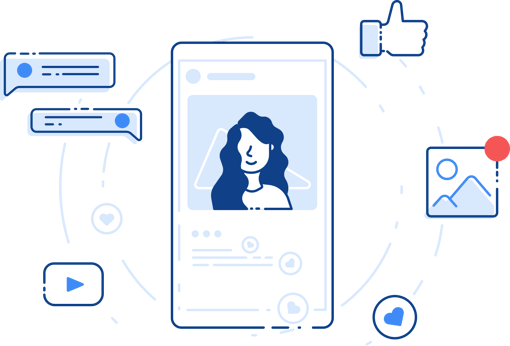 Facebook: The most widely-used social platform, Facebook is home to users from a huge range of demographics. It's also got a lot of credibility, with strong support for professional business profiles. In fact, some small businesses don't even have websites these days – they simply direct all their enquiries to their Facebook profiles.
Although we definitely recommend maintaining your website, Facebook is worth using for your school, as it has the potential to nurture your existing families whilst also generating new leads. It supports an array of different post types, meaning you can really control and measure what kind of content you use. The sharing, commenting and reacting functions are also very conducive to 'shareability', which means your content is more likely to circulate amongst new networks, thus exposing it to potential leads.
Instagram: Instagram is another ultra-popular platform, and one of its key draw cards is the visual nature of the platform. It's fantastic for sharing images of the various goings-on at your school, and encourages bite-sized content that can quickly be consumed by time-poor parents. It also enables user generated content more than any other platform through the hashtag and location features.
However, Instagram isn't conducive to links or long paragraphs of text, so it's definitely worth being selective with what you post. Mould your content to the nature of the platform rather than trying to use it like you would Facebook, and Instagram will prove itself to be highly beneficial.
YouTube: YouTube is an ever-growing social network with boundless potential for content creators. Users consume over 1 billion hours of YouTube content every single day, and some of the platform's biggest personalities make upwards of $15 million USD per year. But, does it have the capacity to perform for schools? Well, it depends how you want to use it. Amassing millions of views and followers probably isn't possible when you're communicating to such a niche market, but YouTube can still benefit schools in other ways.
It's firstly a great place just to host your video content. The high-speed, continually updated nature of YouTube minimises the chance of an outage, so your content should stay safely online as required. The other benefit is the possibility for quality engagement. Just like Facebook, YouTube as a platform has amazing 'shareability' and so, can encourage genuine interaction from your school community.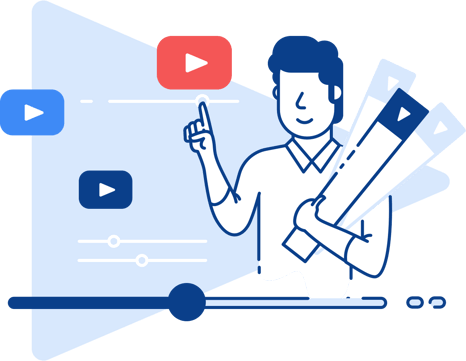 Twitter: Twitter is a tough one – it seems as if users either love it, or don't see the point in it whatsoever. With the knowledge that your prospective parents may fall into either camp, Twitter is still important to get your head around, at the very least. It supports short-form content (280 characters or less) in addition to videos, images and links. People who use Twitter are generally those who like to keep up with news and sports, whatever sphere that may be in.
Twitter is one of those platforms schools could take or leave, but if you do choose to use it, it's important to post the right content. We'll touch more on it later, but keep in mind that if you decide to create a Twitter account, you'll want to focus on connecting with other people in the education sphere and making your users aware of important notices and updates.
LinkedIn: Finally, we've come to LinkedIn, perhaps the most particular of all social media platforms. LinkedIn supports a very specific type of user – namely professionals looking to grow their networks. It has also established itself as a great place for circulating thought leadership through the LinkedIn Articles function.
Your school definitely needs a basic LinkedIn page so that your employees and alumni can add it to their profiles. This creates social proof for the school and any associated users, providing both parties with credibility. However, as business profiles are quite limited (they don't support communication with individual users), you may just want to leave it at that. We'll touch more on making the most of LinkedIn later on if you do decide to opt for this platform.
Establishing and measuring goals
You've set up your chosen social media accounts, and now you've begun the often-agonising process of deciding what to post. Marketing a school on social media is very different to promoting a business, and consequently, you need to approach your content from a certain angle. Let's start by establishing two things – what your goals are for your school's social media use, and how you're planning on measuring and evaluating success.
Your overall goals should be quite similar to the ones you have for your website, blog or even email marketing strategy. These may include generating new leads, nurturing relationships with existing families, establishing a golden reputation and promoting your school events. Each of these goals can be uniquely supported by a strong social media presence. Establish what your goals are for your social media activity, keeping in mind the differences between each platform, and make sure you note these somewhere so they stay with you throughout your journey.
You should also establish how you'll measure your school's success on social media. This should feed back into your overall business goals. Examples of metrics you may want to focus on include follower growth, post engagement (likes, comments and shares), post and profile reach and ROI for advertising or any additional costs. Determining what you want to achieve and how you plan on measuring that will ensure you stay consistent and focused on your goals even as social media becomes an expected part of your school's routine.
Offering the relevant information
With your school's goals and metrics in the back of your mind, the first thing you should do on any social media account is ensure every skerrick of relevant information is available to your followers. Many users will revert to social media if they can't find something out about your school from a cursory Google search, so if they still can't find it, the likelihood they give up is quite high. Curb this abandonment stage by making your social media profiles a hub for absolutely everything someone may want to know about your school.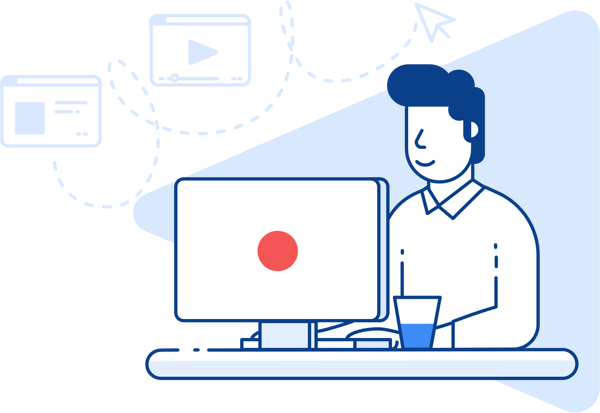 The platform that supports the most information naturally is Facebook. Here are a few things that should be available on your Facebook page, no questions asked:
Your school's address

Your school's contact phone number and email address

A link to your school's website

Your school's opening hours

Messaging functionality

An integrated map of your school's location

A quick blurb about your school

Photos of your school community
The above is quite a long list, but we promise it's not as tough to establish on your school's page as it may seem! When you first set up your Facebook account, you'll find the process demands you enter most of this information. Facebook is an intuitive, smart platform, so if you've left something out, you'll probably receive a notification or prompt on the page to add it in when you can.
Other platforms like Instagram and Twitter have less functionality, but they do give every user a bio section that they can fill out with important details. Be sure to include your school's address, contact number, email and website in every bio you write on social media to ensure everyone who wants to reach you can do so. If you have external pages or resources you would like to link out to we've seen many accounts leverage tools such as Linktree to achieve this.
Creating your first post
Considering everything you've just learned, it's time to start posting (for real this time, we promise). Your first post might seem a little intimidating, but it should simply be an extension of your school and its values – in fact, everything you post on social media from now to eternity should be!
We recommend starting off with something general, relevant and visual. If your first post is too specific, it may be a little jarring or off-putting to your followers, so keep things simple – announcing your presence on social media may be a good way to start. It would also be wise to include an image that best represents your school community. Think of your first ten or so posts as a way to really hammer home your overall branding and values before you branch out into more creative content.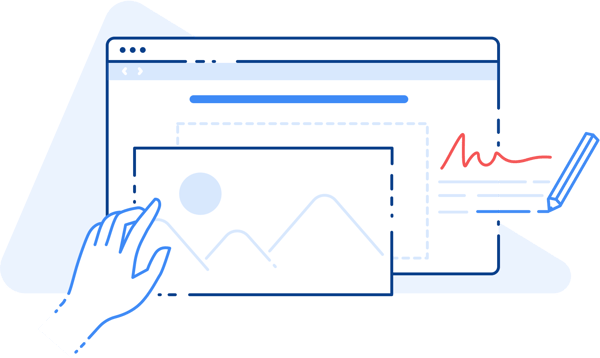 Don't forget to include a link to your school's website in a few of your first posts. You can link directly to the home page, but it may be even more beneficial to link to a relevant landing page that ties in with the content of your social media post. Finally, we'd recommend taking the opportunity to establish your school's hashtag with one of your initial posts. Tack it onto the end of your copy, or create an entire post highlighting your hashtag and encourage your community to use it.
Building your community
We've lauded social media as a go-to location for fostering a school community and enabling a strong connection between parents, teachers, staff and students. But how do you actually build your following from the ground-up? After all, engaged followers don't just appear the second you decide to launch your school's social networks. Most businesses have to work incredibly hard to build their followings, testing various techniques to see what takes.
Thankfully, a school already implies an inherent sense of community, so it's more a matter of raising awareness amongst your existing leads rather than generating new ones. Chances are you have an established medium that your users are already active on, such as email or your school's website. The key is to use these to leverage a following on your social media networks.
You firstly need to make your community aware of your social media presence, and there are a few ways to do so. Here are some common ones:
Including social links in the header or footer of your school's website

Incorporating social calls to action in blog posts

Linking your social platforms in email marketing newsletters

Communicating your social media links in other online materials
Each of these methods put the option to follow your school in the hands of the user. You'll probably find the 'evangelists' of your school (AKA those parents, alumni, staff and family members that are full of glowing praise) are quite quick on the uptake and will follow you without any prompting. However, this won't be the case for your entire potential network.
To encourage more connection with your school's social media accounts, you could try and offer an incentive. This may be a prize or some other kind of benefit that they can claim if they follow you online. Here are a few examples:
Entering users into a prize draw if they follow you on social media and tag a friend

Offering cheaper tickets to an upcoming event in exchange for social follows

Providing a 5% discount in the uniform shop when parents like your Facebook page
Any of the above (or any other creative ideas you come up with) can be communicated via your school's newsletter, website or email marketing send-outs. See whether these affect uplift on your social accounts and run similar promotions as required.
Remember, acquiring followers often means playing the long game, so don't be discouraged if you don't see an immediate increase straight away. It's still worthwhile to maintain a few varied methods and see how they perform over the long term.
Why Facebook is still worthwhile
Although it wasn't the first social media platform, Facebook is surely the one that's stood the test of time. Launched in 2004, it's seen platforms like MySpace come and go, all the while growing to become the digital behemoth it is today. Facebook is a super relevant tool for marketers in many industries, including schools trying to encourage enrolments and tap into new audiences.
How to post to Facebook
We're going to walk you through creating a basic Facebook post, if only to prove how simple it really is! Although Facebook has a ton of back-end functionality, you can create great uplift using just the basics of posting, commenting, sharing and reacting. If you're already super-savvy when it comes to actually posting to Facebook, you can skip to the next section.
Create a new post first by navigating to your page and clicking within the text field that states 'write a post'. This box will expand and you'll see a whole host of clickable options, encouraging you to check in at a location, get calls, say how you're feeling, tag a product and more. Nope, we're not doing any of that yet (this is Facebook 101, remember?) – all you need to do is start by typing what you want to say into the text box.
Now that you've written a few words, you could try adding a photo. Click the 'add photo/video' button and upload an image from your computer. Easy peasy – you've added some exciting visual interest to your post.
Like we suggested earlier, it's beneficial to also include a link that encourages customers to achieve whatever goal you've assigned to your social media presence. If you're using a particular post to drum up enrolments, add a link that directs them to your enrolment form or the homepage of your school website. You can do this by simply copying and pasting the link, or you can input it into a shortening program like Bitly first so that your post isn't consumed by a long-winded URL.
With these three core elements present, you can go ahead and publish or schedule your post. If you want it to go live in that moment, simply click the 'publish' button. On the other hand, you can always tell it to post hours, days or even weeks later by using Facebook's inbuilt scheduling function. Click on the drop-down arrow next to 'publish' and click 'schedule', where you'll then be prompted to input your desired date and time.
Congratulations – you've successfully executed your first Facebook post!
What kind of content works on Facebook?
Now you've got a simple overview of the actual posting process, let's dig into what kind of content actually works on Facebook, and on the other side of the coin, what kind of content falls flat.
Have a think about how you yourself use Facebook. Do you take the time to painstakingly read every lengthy post that crosses your feed? It's very likely your answer is no. Instead, most people scan through their Facebook newsfeeds, only stopping when something visually appealing catches their eye. That's why visual posts – especially video – receive the most engagement out of any kind of content on Facebook.
Facebook is also known for posts that go viral – they often accrue millions of reactions, shares and comments. As a result, marketers have to constantly be thinking about the content of their posts, and in particular, how they can enhance them to encourage better interaction. We're talking quizzes, memes and anything that asks the user to tag a friend or share the post. Although you'll definitely have to tailor this kind of content to the school setting, it's beneficial to try as it's proven to be effective at getting users involved.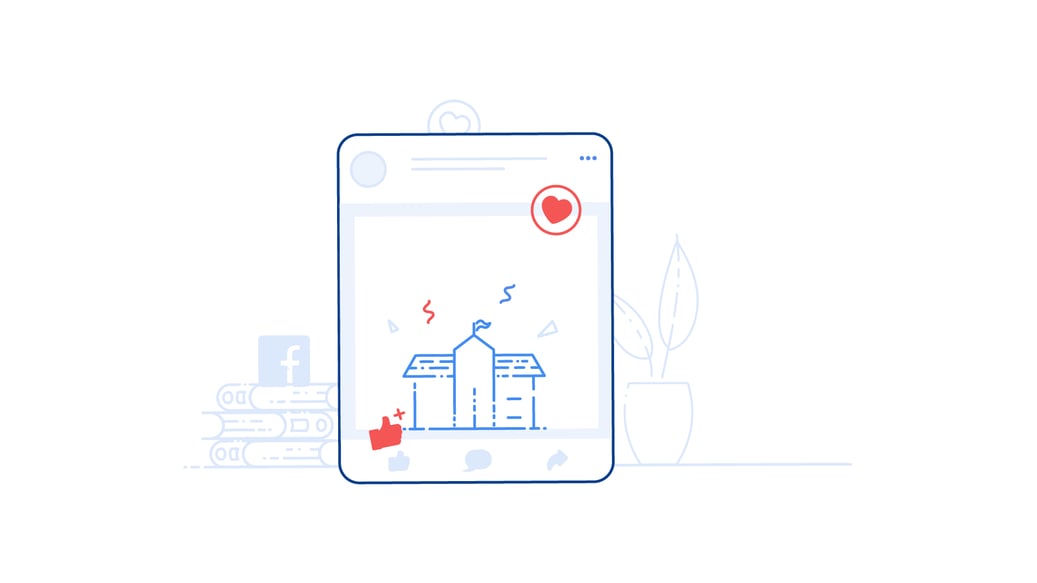 Finally, users love it when a Facebook post provides them with an answer – even if they didn't know they had a question in the first place! Users often inadvertently seek information on social media, so being right there to answer their questions puts your school at an advantage. Be sure to come up with a few FAQs and shout out the answers on social media sporadically. If all goes well, this will encourage interaction in the comments section as well as establishing your social media profiles as a source of relevant information about the school.
Advertising on Facebook
As a school, chances are you already engage in some promotional advertising. This may be on the radio, in print magazines or on television. Whatever medium you use, the intention of your advertising is probably to make prospective families aware you're located within their reach and are an excellent choice for their children's education. Is this all sounding good?
What if we told you that you could reach brand new audiences and accrue fantastic engagement without spending half as much as you would on a TV ad? Well, it's possible through the power of Facebook advertising. Here are a few undeniable benefits of using Facebook ads.
Segmentation
Facebook advertising lets you tap into forceful audience controls and target specific groups to show your product to. Being able to segment audiences is a total game changer in the world of digital marketing. This tool lets you target specific groups, narrowing them down by age range, gender, location and even certain interests to best replicate your target audiences and inform your overall marketing strategy.
Remarketing
If you haven't harnessed the sheer power of remarketing for your school yet, it's time to try it out. Here's a quick run-down – remarketing means retargeting an audience who have previously navigated to your website, but somewhere along the way, got lost and clicked off before completing your desired action (e.g. filling out a form or signing up to a mailing list). Facebook ads can retarget lost leads by putting your school under their noses for a second time, hopefully encouraging them to change their minds and revisit your site.
Simple, intuitive tools
Finally, Facebook advertising is worth your time because it's so easy. Unlike other forms of advertising, the platform gives you a lot of functionality, but it also explains how everything works and how you could potentially win or lose from using a certain feature. For instance, Facebook has 13 ad types for you to choose from, each with a different end goal, such as raising brand awareness or generating leads. Each ad type is explained so that you can determine what will work for your school and what kind of outcomes you can expect to generate.
If you want to get started with Facebook ads, you'll first need to set up Business Manager. This is Facebook's business-specific system, and is used to edit and manage your ads, as well as a whole host of other things. Here's the rundown on why your school needs Facebook Business Manager. Once you're set up, you can move onto creating your ads – starting with choosing the right format.
As mentioned, Facebook offers 13 different ad types to choose from, so there's guaranteed to be the perfect format to suit your message. Here's a quick guide to some of the more commonly used formats and how they work.
Image: promote an image by boosting a pre-exisiting post on your school's Facebook page.

Video: promote a post that includes video content.

Carousel: promote 3-5 separate images or call to actions in a single ad.

Slideshow: video-like ad that uses motion, sound, and text to tell a story.

Lead: generate new leads by allowing form completion from within the ad.

Dynamic: image ad template that automatically pulls images from within the ad.

Messenger: ad that appears on the home tab within Facebook messenger.
At this point, you're probably feeling quite overwhelmed by the amount of choice available and we don't blame you. Choosing the right format can be tricky but it can also have a huge influence on how your ad performs. So how do know which format to choose? Generally, the right format for your ad depends on your key marketing objective and the message you're trying to communicate.
For example, if you're looking to run a Facebook ad campaign for your school with a key focus on building brand awareness, the carousel ad format might be for you as it allows you to visually showcase several of your school's unique selling points. Rest assured though, if you're completely new to Facebook ads, you'll be relieved to know that Facebook walks you through, step-by-step to select the right ad format, based on which stage of the marketing funnel you're looking to target (awareness, consideration, or conversion).
Now that you've set your marketing objectives and have created your ad, it's time to think about who you want to see it and how you're going to target them. There are currently more than 2.38 billion monthly active Facebook users worldwide, so you're going to need to ensure that your ad is going to be seen by the right people – this is where Facebook Audiences can help.
Thanks to Facebook Audiences, you can drill down on specific demographic and psychographic criteria to build the ideal target audience for your ad – pretty clever right? It may sound complicated, but creating an audience for your ad is relatively straight-forward. Facebook ad manager will guide you through the steps you need to take to select the right criteria, but before you get started, ask yourself these 6 questions to get an idea of who your audience is:
Where's your audience located?

How old are they?

What's their gender?

Do they fall into a specific demographic (e.g. income, relationship status, or level of education)?

What are they interested in?

Are you trying to reach new or existing families?

Give some thought to these questions so that you can breeze through setting up a custom audience for your next Facebook ad.
When it comes to measuring the success of your ad, it's easy to get caught up with 'vanity metrics' – the number of 'likes' your ad receives for example. Now don't get us wrong, engagement is important and there's definitely a sense of accomplishment that comes with a high 'like' count, but in reality, vanity metrics do very little for your ROI.
To really measure the success of your ad, you'll want to look at the number of conversions it helped you to achieve. If you ran an ad for your school promoting an upcoming tour or open day, your success will depend on the number of people who registered for that event as a direct result of your Facebook ad.
Instagram: an ever-popular platform
Instagram has shown massive uplift in recent years, growing at an exponential rate since it was purchased by Facebook in 2012. It has some of the best engagement of any social media platform, with 1 billion users every month and over 4.2 billion likes every single day. Let that sink in for a second. There's so much schools can achieve by using Instagram to promote themselves and encourage enrolments along the way.
Getting started on Instagram
Instagram is a simple platform to use in essence, with a bunch of hidden features you can then access to improve the quality of your posts and interactions. We're going to get started with the basics, so if you're already an Insta-whiz, you can skip ahead to the next part.
When you're first creating your Instagram account, choose a username that states who your school is as effectively as possible – unless you're prohibited in some way, using your school name is the best bet. If someone's taken it already, try adding a suffix for your state or country code, separated by a dot or hyphen (e.g. @digistormcollege-au or @digistormcollege.qld). You'll then be prompted to fill in personal information such as your name, location and bio. Of course, this is where your school's details go. Try and keep your bio snappy and professional – think of it as a two-line pitch you'd use to describe your school to an outsider.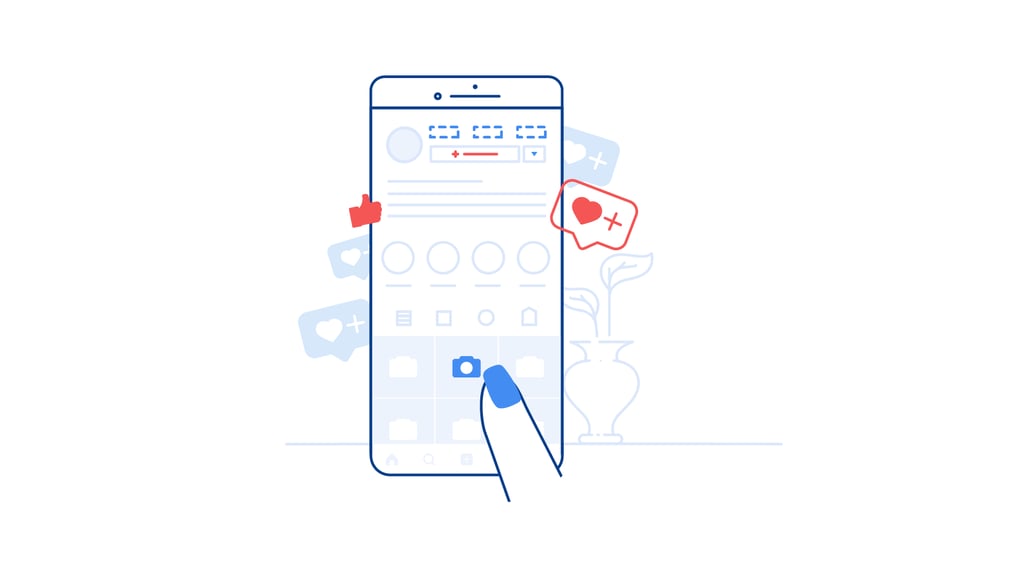 Now that your profile's set up, let's quickly run through how to post your first image. Tap on the plus sign in the bottom-middle of the Instagram app. This will open a window that lets you post from your camera roll, take a video or take a photo. Select your image/video if you've already taken it, or snap it in-app if you haven't.
Then, click next to move along to the filtering options. If you'd like a filter, select the one you want, tapping again to bring up a slider to adjust its intensity. For more advanced editing options, select 'edit' at the bottom of the screen to adjust brightness, contrast, structure and more. Click next to move onto the final screen before publishing.
This screen is where you'll input your caption, as well as select your location, tags and social sharing. Try and keep your caption short but sweet, and use it to identify what's happening in the image or highlight relevant info. Don't forget to throw in an emoji or two for visual interest!
Before you hit post, you can choose whether you'd like to share this content on Facebook or Twitter. If you haven't already set up this functionality, head over to your account settings and tap on 'linked accounts.' From here, you can select social media platform you'd link to link and follow the prompts. Social sharing from Instagram to another platform is a great way to easily share content and show your audience that they can follow you on other social media platforms. A quick word of warning though, Facebook's algorithm favours native content, so if you're going to social share to your Facebook page, do it sparingly.
Leveraging Instagram Stories
Instagram stories is a feature that allows users to share images, a boomerang, or video snippets that appear on their profile for 24 hours. The feature is easy to use and offers a broad range of opportunities for schools to create unique content. During the 24 hours that your story is live, you'll be able to view your story's insights to see how many profiles have viewed it. If you want to hold onto your story, you can add it to your "highlights" during or after the 24 hour time period. Highlights allow new or existing followers to receive an instant insight into your schools content without having to scroll through your entire feed.
Take stunning social media photos
Once you've mastered the basics of social media platforms like Facebook and Instagram, it can be tempting to rest on your laurels a bit – after all, it's still a time-consuming job, even when you have a really good handle on the more intricate details of making it work. Even with hashtags, captions and emojis under your belt, one thing you should always focus on improving is the quality of your images. There are a few fool-proof steps that are bound to level up your pics.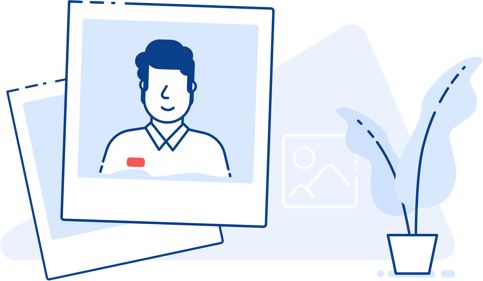 Lighting is key
No matter what device you're using to snap your photos, the one element bound to improve an image is good lighting. There's a reason that many photographers prefer to shoot during the 'golden hour' – that magical hour before the sunsets where everything looks majestic. Experiment with different times of day to see what kind of effects you can produce. The same goes for the angle of the light in relation to your subject -- play around with this until you achieve your desired effect.
Use negative space
Negative space is that blank area that surrounds your subject in the image. Playing around with the composition of your photo to use negative space in different ways can increase visual interest and make your image stand out amongst a sea of others. Try to eliminate anything physical in the background of your photo that will detract from your subject – for example, if you're capturing a group of students, make sure no one else is wandering around in the background of your shot.
Follow the rule of thirds
The rule of thirds is photography 101 and refers to layout guidelines that state any image should be divided into nine equal squares, or a 3x3 grid. Using the rule of thirds, you'll want to focus on the points where the lines intersect, placing your most visually interesting or important elements along these.
Become a master editor
Learning how to apply the right filters to your photos can make a huge difference to its overall look and feel. There are a plethora of apps available both for on your phone and your computer that make editing your images super easy. On a smartphone, we'd recommend apps such as VSCO, Snapseed or the mobile version of Adobe Lightroom. One quick tip for editing on a phone – most apps have sliders attached to their filters, allowing you to adjust the intensity of whatever overlay you choose.
Try out manual settings
A great way to improve the quality of your image is by practicing using manual settings. Instead of relying on auto to give you exactly what you want in a shot, playing around with elements such as focus, flash and exposure is bound to give you more control. If you're using a DSLR camera for your school photography, you'll probably already know about elements like ISO, aperture and focus – play around with different combinations of these based on the lighting and subject of your shot, and see what happens!
Instagram hints and tips
When it comes to Instagram tricks and tips, everyone has probably heard the same old recommendations; be consistent, use great images, use hashtags, and the list goes on. But if you really want to take your Instagram account to the next level, we've put together some pro tips all the Insta influencers are using.
Solid colour backgrounds
Create solid colour background for your story in a few simple sets. First, take a photo (this can be of anything or an image in your photo gallery), click on the drawing pencil and select a colour then tap the photo with your finger and hold down. From here, the background will become one solid, monochrome colour.
Tag everyone in the same corner
The ability to tag other accounts in your stories is a great way to get your content in front of more eyes, but if you're tagging multiple accounts, it can look messy and ruin the aesthetic of your photo. All you need to do to avoid this is to choose one corner of your photo and layer each tag on top of each other.
Quickly flip your screen
If you've seen Instagram stories where someone will be speaking directly to camera one second and then flip the view to be facing outward the next, you're probably wondering how they did this so seamlessly. It's actually much easier than you think, all you need to do is double tap the screen to quickly flip your camera direction.
Hide your hashtags
Including as many relevant hashtags as possible in your Instagram posts are still best practice for post visibility, but it can look pretty spammy. You can hide your hashtags in the first comment, however, this still doesn't look great. Instead, you can wrap your hashtags in brackets like this: […] Before pasting your hashtags, insert five dots in lines above them. As soon as you post your new photo, Instagram will hide your block of hashtags in the brackets to keep things looking clean.
The power of YouTube
Like all good start-ups, YouTube was originally founded in a garage by three former PayPal employees in 2005 and bought by Google in 2006. Today, the video-sharing platform has over 1.9 billion monthly active users with more than 1 billion hours of video content watched via the platform every day -- let those numbers sink in for a moment. YouTube allows users to upload and share video content, embed video content on websites, and run targeted advertising campaigns across the platform. So, is YouTube a useful tool for schools? We're inclined to say yes and here's why.
Google is the most popular search engine in the world, YouTube is the second. Many people turn to YouTube to learn about new ideas and gather information and it's clear that video is the format of choice, so it makes sense for schools to leverage the platform as well. A dedicated YouTube channel for your school allows you to create engaging video content that attracts prospective families. Just some of the ways schools can showcase their school on YouTube include; campus tours, student and staff testimonials and school events.
Creating great video
To maximise views and engagement, you're going to want to create high quality video that people will actually want to watch. The good news is that you don't have to hire a professional or spend the earth on expensive equipment to up your video game, we'll walk you through some key elements that will make a world of difference to your video quality.
Camera
It's fairly obvious that the most crucial piece of equipment for creating high quality video content is going to be your camera. You're going to want to choose one that's user-friendly so that any member of your team can pick it up, no matter their skill level. If you're not sure where to start, check out some of the best cameras for YouTube.
Sound
Is there anything worse than trying to watch a video with terrible sound quality? If you want people to watch your video, you'll want to ensure the sound is clear and easy to hear. The best way to avoid distracting background noises or low sound levels is to purchase a microphone that can be plugged directly into your camera.
Lighting
We covered how important good lighting is for taking better social media images and video is no exception. If you're filming outside, you'll need to choose the optimal time of day to ensure the best lighting -- this is generally early morning or late afternoon. If you film during the middle of the day, you're probably going to end up with a lot of shadows and harsh lighting. If you're filming in doors, you'll want to choose a location with plenty of natural light, or invest in a high quality lighting kit to artificially create great lighting.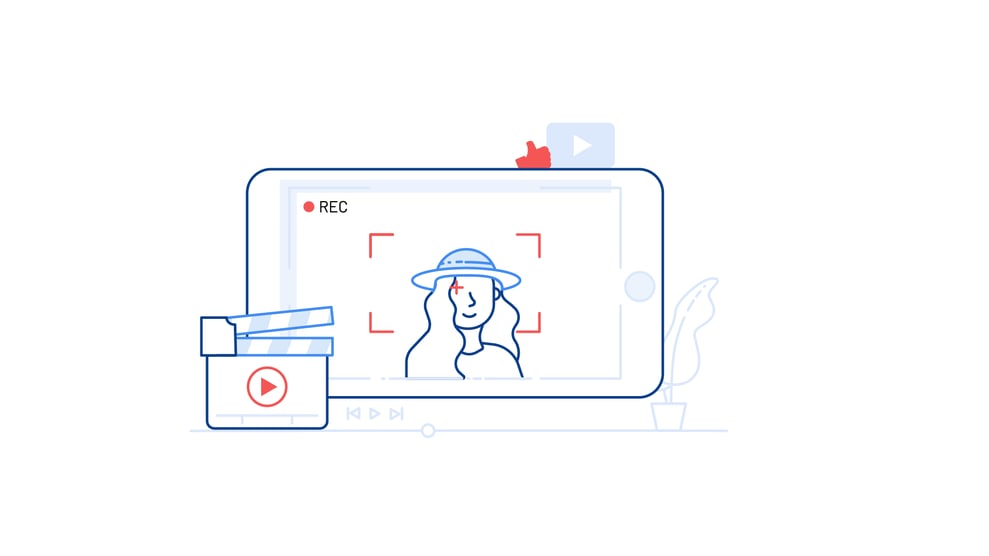 Twitter, LinkedIn and more
Should your school use Twitter?
Twitter, most people either love the platform or hate it. Whatever your stance may be, with 1.3 billion active users there's no denying that it's still a powerful communication tool. Despite the platform's popularity, the biggest hurdle for many schools is seeing how they can leverage Twitter to engage their community. Let's take a look at just some of the reasons why Twitter works for schools.
Short and snappy updates
Twitter is all about quick-fire updates that can be clearly and concisely communicated in 140 characters or less. Twitter is the perfect way to send real-time event updates to parents and the wider school community. Many businesses also choose to leverage Twitter as a channel to respond to receive and respond to feedback and there's no reason why schools can't do the same.
Build an audience
Like other social media platforms, Twitter allows you to create an audience to share your content with. Of course, building an audience doesn't happen overnight. You'll need to put a strategy in place to post content regularly, promote your channel, and follow other relevant channels to build your audience up.
School hashtags
We can all thank Twitter for the origin of hashtags. Including a hashtag symbol (#) before a relevant keyword or phrase in a tweet is to categorise and improve the visibility of that tweet in Twitter's search engine. Schools can use this feature to their advantage in three ways. The first, is by using relevant hashtags to join other conversations that are taking place on Twitter. For example, your school might be running a coding camp over the school holidays – tack #EdTech onto the end of your Tweet to broaden the scope of your tweets visibility. Second, your can create its own hashtag. Ensure the hashtag is included at the end of every Tweet so that you'll end up with a library of engaging content that can be easily located, simply by searching your school's hashtag. Finally, you can join the global conversation by adding the trending hashtag to any international events your school may be celebrating. Perhaps you're running some clean up events for World Environment Day –be sure to include #WorldEnvironmentDay to the end of your Tweet.
How to make the most of LinkedIn
LinkedIn is an invaluable tool for any professional looking to expand their network. However, it's usually for these reasons that the platform is often overlooked by those who work outside the corporate world. Stop for a moment and consider the diverse audiences that make up your school community. Now, how many of these people could you potentially engage with through LinkedIn? Chances are, there's quite a few. If your school has a LinkedIn profile set up, but you know that it's not getting the attention it deserves, you're missing a huge opportunity to engage with your parents, staff and alumni. So, without further ado, let's dive into how you can leverage LinkedIn to grow your school community.
Keep your information up-to-date
If your aim is to attract more visitors to your school's LinkedIn profile, you're going to want to ensure that your profile information is accurate and up to date when they land on it. Head over to the 'About' section on your profile and make sure everything from your school size to your contact information is current. While you're there, you'll also want to check that your profile image is a current, high-resolution image of your logo and that you've added an engaging header image.
Post regularly
LinkedIn allows you to create and share content with your network connections. The goal here is to curate engaging content that your audience will want to click on, read, and share. Keeping your audience in mind (parents, staff, and alumni), you'll need to tailor your content to match their interests. No quick content cut and paste jobs here, instead, you'll need to craft your content to be informative and professional. A couple of ideas for content that performs well on LinkedIn includes; blog posts, news updates, events, and behind the scenes videos and photos of your school.
Employee advocacy
Leverage your current staff as brand ambassadors by encouraging them to like and share your content, you'll be able to increase your reach and engagement, while fostering a sense of community. What better way is there to boost brand awareness and attract new talented teachers to your school than by having your own staff as brand advocates?
Celebrate alumni
LinkedIn is a great way to keep in touch with your alumni members and encourage the next generation to enrol at your school. A great way to engage with your alumni members is to post regular content to celebrate the achievements that past students have made.
Check content performance
LinkedIn offers a range of analytics on your visitors, updates, and followers to help inform you about how your LinkedIn page is performing. You'll want to pay special attention to the analytics around your updates as this tells you everything you need to know about how people are engaging with your content. Some key metrics to review include; clicks, click-through-rate (CTR), comments, likes, and shares. Taking the time to understand the analytics behind your content will enable you to better gauge which posts are resonating with your audience, and which posts need to be altered to maximise engagement.
Are there other social media platforms out there?
When it comes to social media platforms, we've only covered the tip of the iceberg. There are hundreds of other channels, but their popularity pales in comparison to Facebook, Instagram, Twitter, or LinkedIn. Coming in at fifth place in terms of use and popularity is Snapchat. Snapchat allows users to create and share multimedia messages with contacts in real-time. When Snapchat was released back in 2011, its popularity soar but the release of Instagram's Stories feature has essentially eliminated Snapchat's unique appeal. Another platform that's caught our attention recently is TikTok.
Similar to Vine, TikTok allows users to create and share short and sharp videos with their followers. TikTok is the #1 most downloaded from app on the App store. It's available in 75 languages and at the end of April it surpassed 2 billion users and clocked $456.7 million in revenue. So should school marketers take notice of this platform? Absolutely. Should your school add TikTok to your social media toolkit? Not so fast. TikTok's creators designed the app to reach a young demographic, and it worked — 41% of its users are aged between 16 and 24 and over 60% of its users are under 30. Depending on your marketing strategy, this platform may not reach a large portion of your target audience (usually, parents). However, if you are looking to engage students, TikTok may be the breakthrough option you need.
We have no doubt that in the years to come we'll see many more social media platforms come and go. But for now, we recommend building your school's social media strategy around Facebook, Instagram, Twitter, and LinkedIn to foster engagement and grow your school community.

Hooray! You're now a social media aficionado and it's time to put these strategies into practice.
Are you ready to make your communications more relevant and personal? Learn more about Digistorm's customer relationship manager, Funnel.